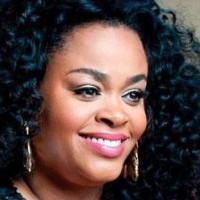 Hallmark's Mahogany brand announced a partnership with Blues Babe, a registered 501(c)3 foundation spearheaded by Grammy Award-winning singer/songwriter Jill Scott. Through this partnership, Mahogany and the Blues Babe Foundation have established a national, merit-based scholarship for college students interested in pursuing a career in the writing arts. This collaboration unites Mahogany's commitment to a genuine, progressive and optimistic reflection of African-American culture with the Blues Babe Foundation's extensive work in initiatives supporting minority students pursuing a college education.
"To be able to give inner-city students the opportunity to receive a scholarship and pursue a career in writing is phenomenal," said Ms. Scott. "My love and passion for writing is reflected in my music and my poetry and I am sincerely grateful that Mahogany decided to partner with the Blues Babe Foundation to help nurture young creative minds."
Currently enrolled college students interested in applying for the scholarship may visit hallmark.com/truemahogany to submit qualifying information, a writing sample and an essay for consideration. Two winning applicants (as selected by representatives from Mahogany and the Blues Babe Foundation) will each receive a $10,000 scholarship. Both winners also will be invited to Hallmark's headquarters in Kansas City, Mo. for an all-expenses paid workshop with Mahogany's team of writers during the summer of 2016. This personalized workshop will help students hone their craft over a three-day period and fully immerse them in the day-to-day experience of a Mahogany writer.
Mahogany and the Blues Babe Foundation also will team up to promote the importance of education and creative writing skills during sessions at this year's Camp Jill Scott, an annual summer enrichment camp for underserved middle school students in the North Philadelphia area. Mahogany writers will work directly with the campers, serving as positive role models and inspiring them to explore their creative writing abilities through guided activities.
"Our greeting cards' messages are rooted in inspiration, positivity and cultural connection," said Tara Frank, Vice President – Multicultural Strategy, Hallmark Cards. "This partnership provides an avenue for us to put that message into action – nationally and locally – and we're excited to partner with Ms. Scott's Blues Babe Foundation to do so. We hope that our shared vision leads to rewarding and enriching opportunities for college-bound students."
Applications for the Mahogany & Blues Babe Foundation Scholarship will be accepted through October 30, 2015. For more information and official rules, visit hallmark.com/truemahogany.