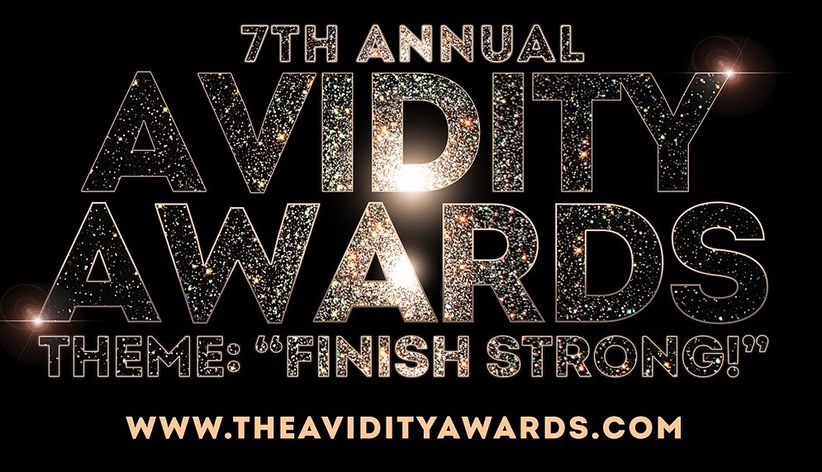 The 7th Annual Avidity Awards is coming to Memphis, Tennessee, October 13-15, 2022, at the Halloran Centre for Performing Arts and Education.   Social media influencers Aldren McClullar of "The Aldren Brand" and Marquis Jelks of "Church Stuff" are on tap to host one of the biggest nights in Gospel music, celebrating the accomplishments of independent artists and record labels.
Derrick Huggins, Founder and CEO of The Elite Gospel Music & Ministry Academy (TEGMMA) and Avidity TV announces the collaboration with Root Magazine and the launch of their all-new Root Indie Magazine.  Root Indie Magazine has been named the official magazine of the Avidity Awards.  CEO and Founder of Root Magazine, Hasan James will host the official Pre-Show Indie Artist Showcase along with Gospel artists Michelle Prather and Dr. James Mable, Jr. 
The Avidity Awards has assembled an array of independent Gospel music artists, groups, and spiritual leaders for an explosive evening of great performances and excitement!  L. Spenser Smith, Gia Wyre, Half Mile Home, Semaje, Maurice Griffin, Chris Wesley and Undignified Praise, and Marshetta Parker have been added to the dynamic list of show performers.  Leading nominations this year is award-winning choirmaster Zak Williams (& 1AKORD) of Philadelphia, PA, with five nominations, and singer Kim Person with four nominations. For the complete list of the 2022 nominees, click here.
The Avidity Awards not only honors artists and record labels but also recognizes the nation's top Gospel music executives, professionals, and ministry leaders.
"Industry Vanguard" Awards will be presented to Debra "Snoopy" Hanna, Eboni Funderburk, Benita Bellamy Kelley, Damon Stewart, Patrick Noble Allen, Carlos Hale, and Ron Briggs.  "Radio Vanguard" Honorees include Anna Johnson (WFLT 1420AM Radio – Flint), Tracy Bethea (Hallelujah 95.7FM – Memphis), Tracy Morgan (Rejoice Musical Soulfood), Dr. Sctonda Kelly-Gordon (WNRR Gospel – Augusta), Cedric Bailey (Rejoice Musical Soulfood), Robyn McCullum (Reach Gospel Radio/Black Gospel Radio), and Sherry Mackey (Hallelujah 100.3FM – Mobile).
"4 The Culture Honors" will be presented to Jay Williams (Indie One Network) and powerhouse radio and label executives Those Baxters.  "Ministry Vanguard" honorees are Bishop Linwood Dillard, Jr. (Citadel of Deliverance), and Dr. Bartholomew Orr (Brown Missionary Baptist Church).  Darrel Petties and Billy Rivers will receive the "Music Vanguard" honors, and the "Leading Lady in Business" honor will go to Telisa Franklin.
In addition to the awards show, The Avidity Awards offers artists and aspiring music professionals an opportunity to learn more about the music business.  The Indie Artist Helpdesk will take place on Saturday, October 15, at 10AM.  The Indie Artist Helpdesk is in partnership with the Memphis Collective of Music & Arts, an affiliate of The Gospel Industry Network (The G.I.N.).  In this session, attendees will engage in topics including Grant Writing For Artists, Gospel Radio and Promotions, The Fundamentals of Music, and more.
For a complete schedule and tickets, visit TheAvidityAwards.com.