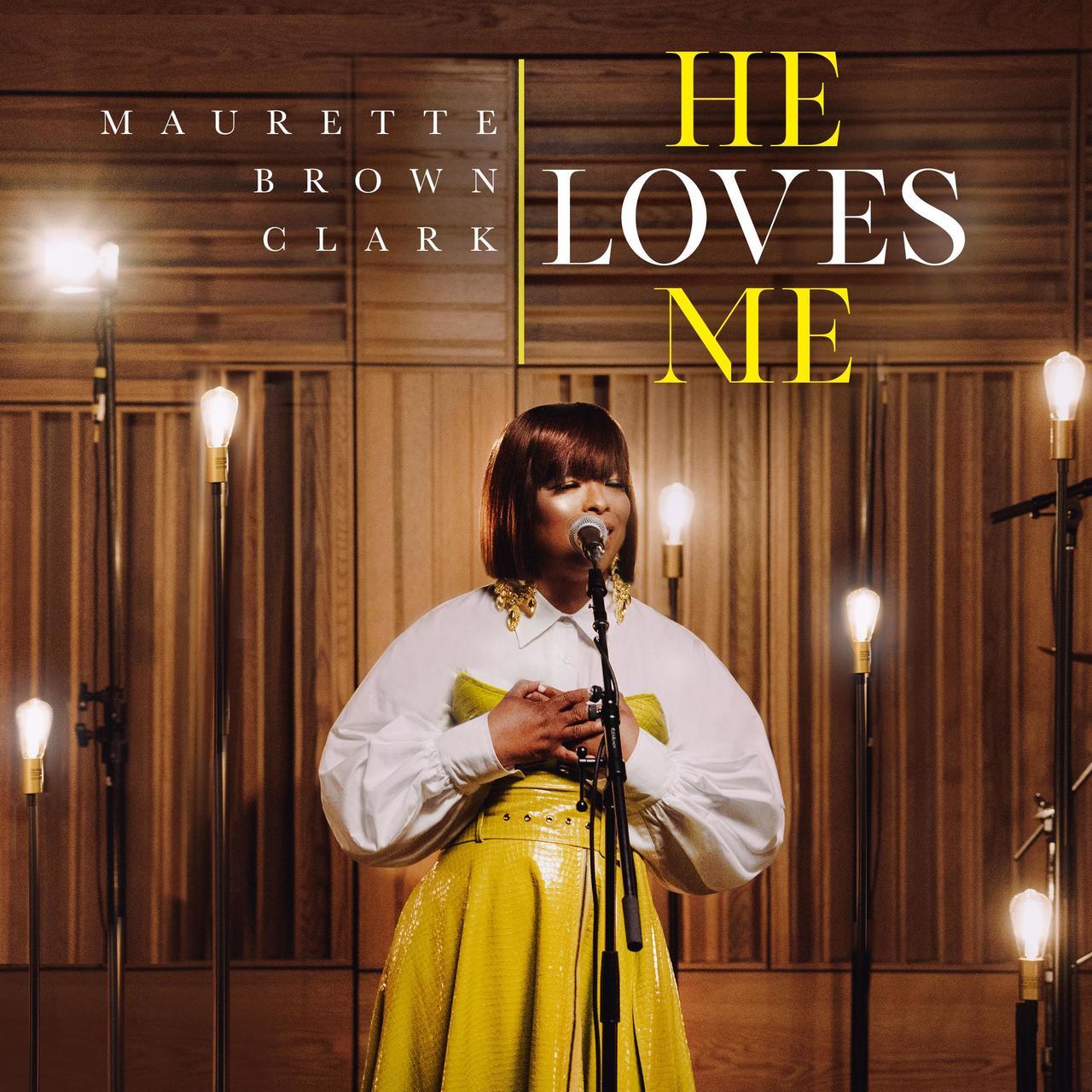 The new album from Maurette Brown Clark is set to release 11.3! "He Loves Me" is a collection of inspiring songs that point the listener back to the foundation of it all–that God loves us.  The 8 track project features some of her beloved tracks from past recordings: a reimagined version of the praise & worship classic "I Just Wanna Praise You", the wedding ballad "The One He Kept For Me", and an acoustic version of the timeless "Angels".
Brown Clark shines through as one of the ad-lib queens of the genre with her powerful and infectious vocals and drives that touch the soul. Brown Clark has given us timeless music that resonates with listeners through generations. This project does not dissapoint.
The lead single "I See Good" currently sits at #18on the Billboard Gospel Airplay Chart. We are looking to move to Top 10 in the coming weeks.
"I See Good". Through the years Maurette has given us mainstay records that are still sung in churches across the world like: "I Just Want To Praise You", "One God", and "It Ain't Over (Until God Says It's Over)". Maurette'sbeloved voice is heard on the Richard Smallwood classic "Angels" and she does not disappoint with her newest single. The lyrics say "Everytime I look your way, I see good, I see good for you… you might still be hurting, just God's still working… no it won't be over until it's good". It speaks the goodness that God has in store for His people and points to relying on faith to carry oneself through tough times. It's the perfect blend of uplifting lyrics and tempo for the spring/summer seasons. Take a listen to this vibrant new hit from Maurette Brown Clark! It's a message of hope and faith during a time when people need it most.