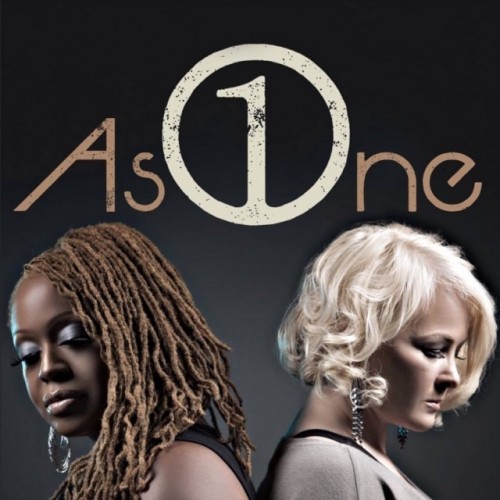 History-making duo, AsOne, – the first ever interracial female duo in music history across all genres knocks international star Susan Boyle out of the Number 1 spot after spending 35 weeks in that position by debuting at #1* per the Top Inspirational Albums chart in the July 3rd issue of Billboard Magazine with their acclaimed self-titled debut inspirational album (360MusicWorx/Capitol Christian Distribution/Universal Music Group). The 8-track project is co-written by group membersLisa Wright and Theresa Bailey and produced by Nashville stalwart and Stellar Award winning producer Paul Wright III (Fred Hammond, Hezekiah Walker). All marketing and publicity efforts powered by The J. Hardy Agency LLC.
Lauded by music critics across the country the project also garnered great critical reviews.Examiner.com gives the album 5 out of 5 stars. GospelPundit.com writes that, "The release of AsOne's self-titled debut this week is almost prophetic, especially when you consider the circumstances that are facing our nation right now." Hallels.com adds that, "Here you will find vestiges of sunkissed pop gloss, smooth R&B grooves, and orchestrated bombastic AC cataclysm all combusting together in one of this year's hottest releases."
Fueled by an aggressive grassroots church, press and radio campaign, AsOne's unity and racial harmony promotional tour has been very successful, with appearances at the WNRR Garden City Gospel Fest in Augusta, GA; Fresh Start Church in Duluth, GA; WLOU Summerfest in Louisville, KY; Nashville's 92Q with Connie Dickerson; Shadow Mountain Community Church in San Diego; TBN's Praise-A-Thon; JUCE TV's "Real Videos Live;" Radio One nationally syndicated shows, The Yolanda Adams Morning Show, The Donnie McClurkin Show, and The Nightly Spirit with Willie Moore, Jr.; and local news shows WLTZ ABC 38 The Dee Armstrong Show in Augusta, GA; WATC 57Atlanta Live; and WATN ABC 24 Local Memphis Live.
The duo will continue their promotional run this month and in August with appearances at the 3rd Annual East Coast Gospel Music Festival (July 11) and the 6th Annual Gospel Music Fest with the Belle (July 12) both in Richmond, VA; CBN News, CBN's Turning Point Interactive all in Virginia Beach, VA (July 13)_; The Word Network (July 24); Pastor Marquis Boone's Fresh Start Church (July 26); Radio One's Praise in the Park in Atlanta (August 1); New Mercies Christian Church in Lilburn, GA (August 2); and the 27th Annual Midwest Regional Black Family Reunion in Cincinnati, OH (August 16).