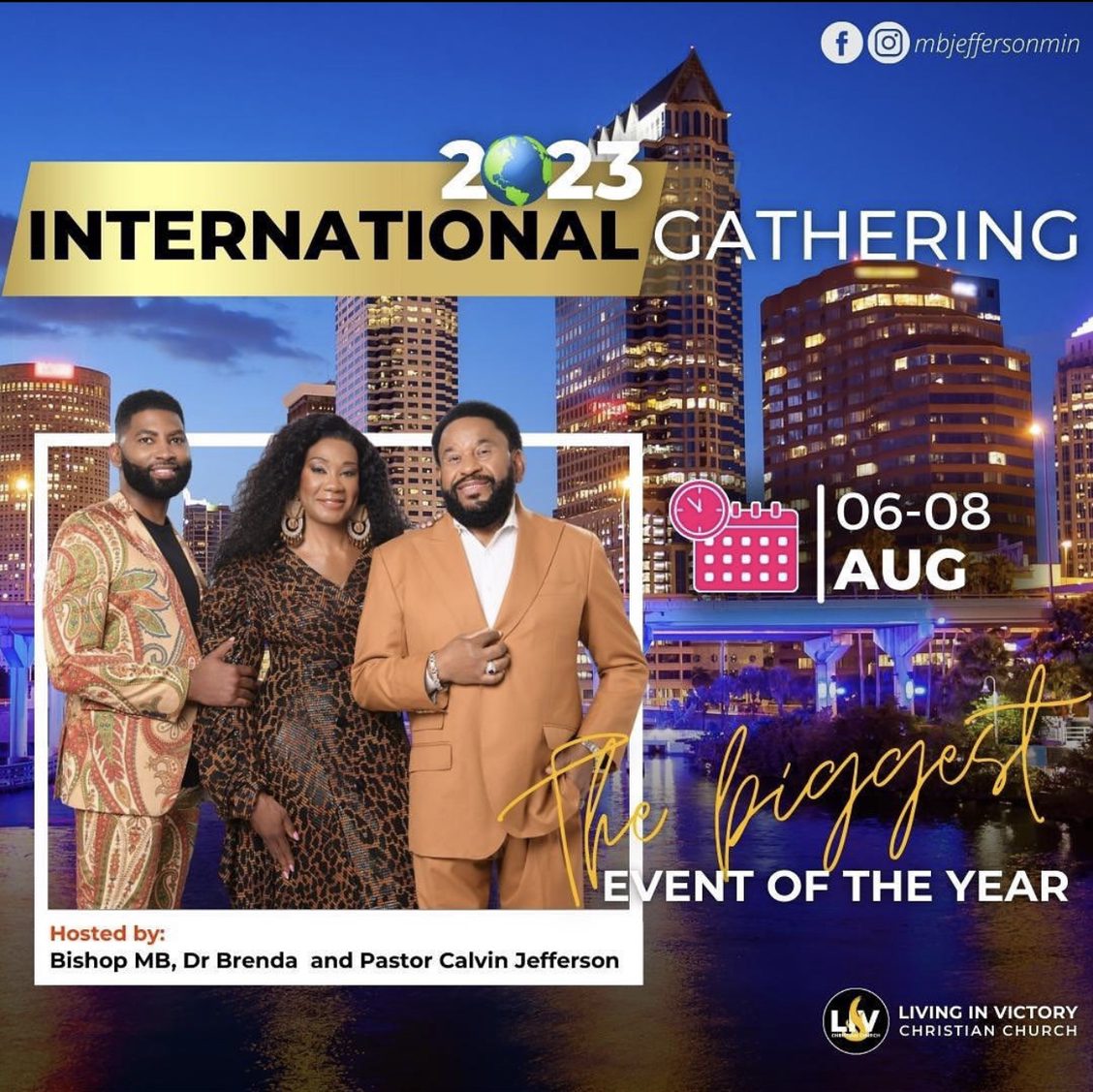 In conjunction with the World Assemblies Fellowship, Bishop MB Jefferson, Dr. Brenda Jefferson and Pastor Calvin Jefferson will host The International Gathering on August 6-8, 2023. The event will take place at the Westshore Grand Hotel in Tampa, FL and center around Bible teaching, healing and a multi-day spiritual experience.
Known for their amazing work within the community as well as their powerful messages, Bishop M.B., Dr. Brenda, and Pastor Calvin Jefferson are ready to connect with fellow believers in order to enjoy the presence of God together – The Gathering. When asked about this upcoming worship experience, Bishop Jefferson states, "At the International Gathering Conference, we embark on a transformative journey, nurturing our spirits and rekindling our faith. Let's unite in love and compassion, seeking inspiration from Philippians 4:13 (KJV), 'I can do all things through Christ which strengtheneth me.'" Dr. Brenda also added, "…This event is not just about ideas; it's about experiencing a profound Christian awakening that sets your soul on fire!"
The conference and accompanying ticket price includes:
Conference Access
Daily workshops
Midday and evening services
Free parking
Daily continental breakfast
Welcome bag
…and more!
Additional information and registration for the International Gathering is available at https://www.wafinternational.org.