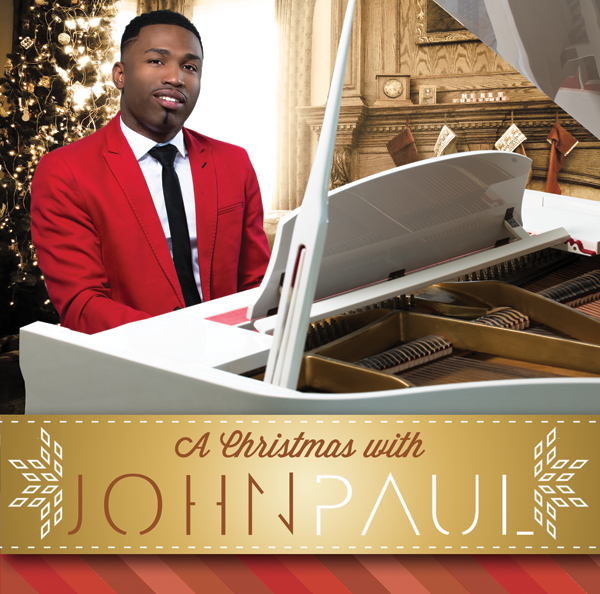 On the heels of one of their most successful years with top 10 billboard debuts from; Earnest Pugh's "Just Worship," *Charles Butler & Trinity, _"Top Praise Breaks 2014" and"Gospel's Rising Stars,"*_ EPM Music Group has so much to be thankful for and they want to give back this holiday season to all of their loyal supporters.
In two weeks, the burgeoning label will release their newest signee, John Paul's debut holiday project "A Christmas With John Paul" on December 2nd.
To celebrate the upcoming release of John Paul's Christmas EP, EPM wants to give you the opportunity to win $200 cash right in time for Thanksgiving!
Rules for the contest:
To be eligible for the drawing you MUST show proof that you have pre-ordered John Paul's new Christmas EP _"A Christmas With John Paul."_ And also you MUST use the hashtag #johnpaulChristmas
You can post your proof of purchase on any of EPM social media sites i.e. Twitter, IG or Facebook, as well as, Earnest Pugh's social media sites. https://itunes.apple.com/us/album/a-christmas-with-john-paul-ep/id935502781
Twitter @epmmusicgroup
FB epmmusicgroup
IG epmmusicgroup
Twitter @earnestpugh
IG @earnestpugh
FB @earnestpugh
You must have a paypal account.
2. You must be a US resident.
One grand prizewinner will be announced on November 26th, 2014 at 11am EST. Two additional winners will win three 3 CD's from the EPM catalog.