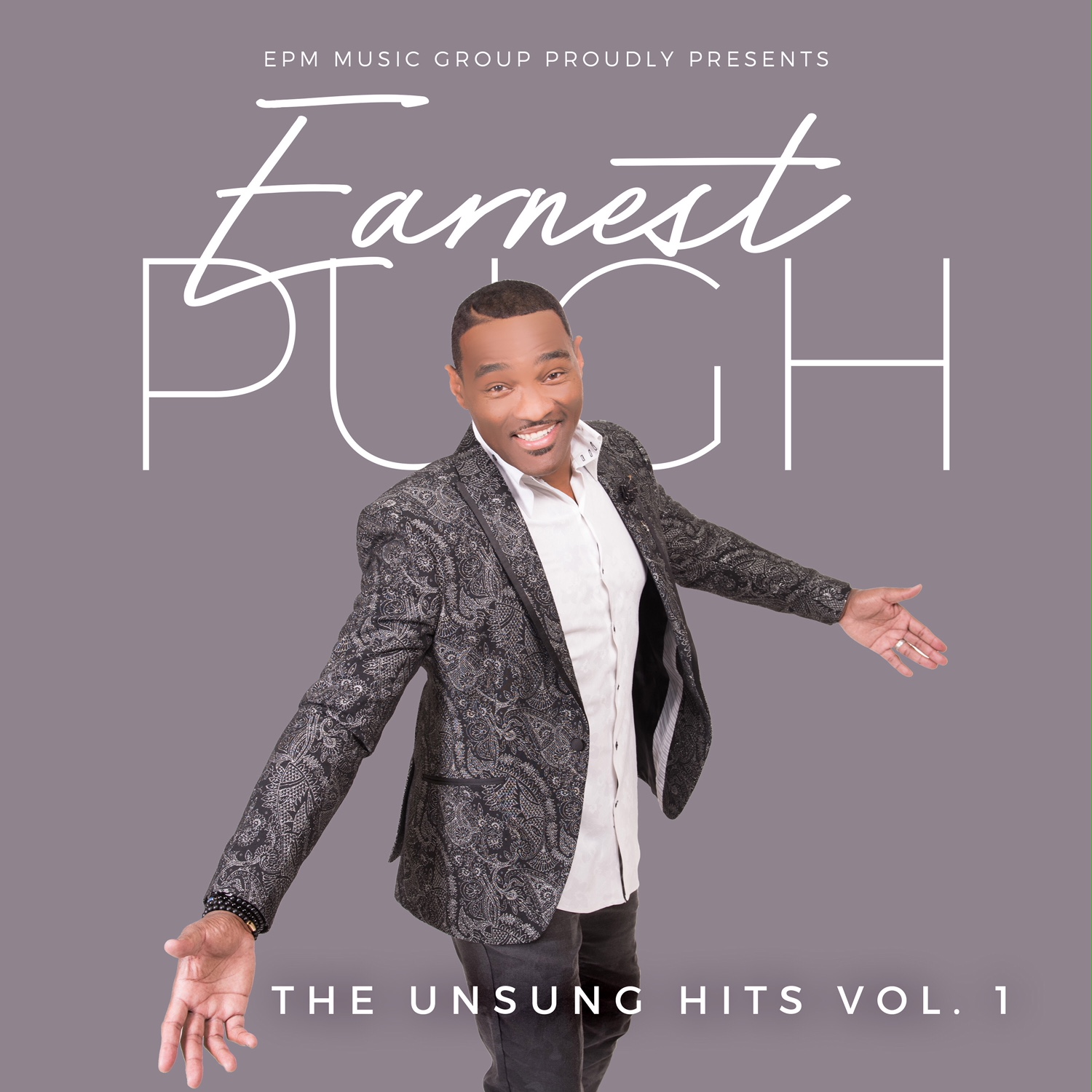 Powerhouse gospel music vocalist, Earnest Pugh, will release, The UnSung Hits Vol. 1 (EPM Music Group/ Entertainment One), on September 7th.  It's an album of previously un-promoted recordings that were created over the course of his two decades long career.  "These are songs from my various albums, but they were never radio singles," Pugh says. "I've been singing these songs in concerts recently and I've been getting such great audience response to the songs that I decided to release them as an album."
"Working on a project is such a journey, and we often record great songs that get overlooked because they don't align with the message of the whole album or maybe they didn't flow with was popular during that season," Pugh says. "With this project, I'll be able to showcase some songs that are just as dear to me as the songs for which I'm most known for singing."
"The Unsung Hits," is a ten-track collection of songs not only highlight Pugh's remarkable voice but also the sincere and heartfelt lyrics that have been inspiring his audiences. The set also features duets with some of gospel music's leading and legendary voices, such as Bishop Rance Allen, Vanessa Bell Armstrong, D'Atra Hicks and Michelle Prather. The tracks were crafted by esteemed producers such as Grammy® Award winner Cedric Thompson, Michael Bereal and Keith Williams.
The recordings rang from albums released in 2008 up to 2013. "What's amazing is I started singing a few of the songs at various concerts, and before I knew it, the audiences were either singing along or in total worship," Pugh recalls. "They had never heard the music before, but that's how quickly it resonates in the room."
Dr. Earnest Pugh is the CEO of EPM Music Group and a veteran gospel recording artist with 11 Billboard Top 30 Singles, including two #1 smashes, "Rain on Us" and "I Need Your Glory." An active artist on the Blacks Smoke Music Worldwide label, Pugh performs in multiple cities each week. A worship leader at his core, Pugh is the Senior Worship Leader at Village of Faith Church in Richmond, VA. He also serves as CEO of VER, a non-profit agency focused on meeting the essential needs of veterans.