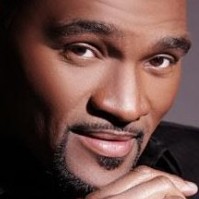 Gospel music's smoothest balladeer Earnest Pugh has hit the Nielsen BDS Gospel Top 50 Airplay chart with his classic-sounding new track  "Trade It All." The lush ballad has jumped 55 spins this week and moved from #51 last week to #42 on this week's survey.
To help brand the inspiring song Pugh and his creative team have rolled out a new You Tube lyric video of the song. (https://drive.google.com/file/d/0BxISx4CyAzkTaVR4czUyU3dQTkU/view)
The tune about gratitude and divine devotion hails from Pugh's forthcoming EP "Fully Persuaded" (EPM/P-Man). The compelling ballad was written and produced by Lucius B. Hoskins who masterminded Zacardi Cortez' radio smash "1 on 1" that spent five weeks at #1 on Billboard Magazine's Gospel Airplay chart in 2013.
The five-octave vocalist will perform the song on BET's "Bobby Jones Gospel" program's 35th and final season this fall. "This song reminds me of the feeling I had when I first heard `Rain On Us'," says Pugh who is best known for the #1 hits "Rain On Us" and "I Need Your Glory" which spent nine weeks at #1 on Billboard's Hot Gospel Songs chart. The melody is available for download at all major digital music stores, including the Apple Store.