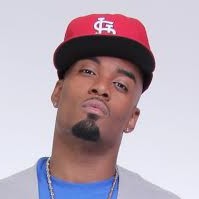 Syndicated radio personality Willie Moore Jr., who hosts the syndicated weeknight program "The Nightly Spirit" and the weekend show "The Praise Mix Down," has been selected to emcee the "Give From Your Heart" All-Star Concert to raise funds for the historic Piney Woods School located about 20 miles outside of Jackson, MS. "The Piney Woods School has been a symbol of hope for people of color for years and being an Ole Miss alum myself I count it as a honor to host this great event, FLATOUT," says Moore.
The concert boasts an all-star mix of contemporary and traditional gospel artists including the legendary Williams Brothers, the Canton Spirituals, Vashawn Mitchell, Bryan Andrew Wilson, BET's Sunday Best star Alexis Spight, sister act Virtue, the dynamic trio Zie'l, James Bolton of The Bolton Brothers and The Piney Woods School Choir (aka The Cotton Blossom Singers). The big show takes place Saturday, June 6, 2015 at The New Horizon Church International, 1750 Ellis Avenue, Jackson, MS 39204. General admission tickets are available atwww.pineywoods.org or www.ticketmaster.com.
The Piney Woods School isn't an ordinary institution. It's a boarding school that provides an oasis for students thirsty to escape their rough environment (Over 75% of them hail from lower income neighborhoods where peer pressure and failing school systems often discourage learning) to pursue higher education. The pupils hail from 22 states and overseas.  With The Piney Woods School's rigorous educational, spiritual and vocational curriculums, students are surrounded by positive peer pressure and 99% of the graduating seniors are admitted to colleges and universities. The school has been chronicled on "60 Minutes" and U.S. News & World Report ranks it as one of the Top 10 boarding schools in the nation. Visit www.pineywoods.org for more news and information.