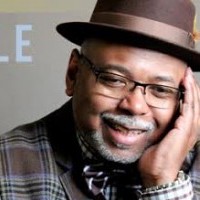 The city of Detroit is known for its Motown Sounds and Gospel Sounds, Carl B. Phillips and Friends have combined both sounds together on the new single release "Great Rain". Featuring the impeccable vocal stylings of James Murray, this upbeat anthem will inspire listeners to be prepared for the better that's on the horizon. Written and produced by Carl B. Phillips and Brandon Holland, "Great Rain" is the lead single from the much-anticipated recording "Carl B. Phillips and Friends – Great Rain".
Carl B. Phillips writes:
"Since I was child I dreamed of being a songwriter and recording artist. I now have an opportunity to partner with some of Detroit's top gospel singers and musicians to make my dream a reality. The music for the recording session is the soundtrack of my life sharing my pain, healing, loss, recovery, victories, and hope. The response from the Detroit gospel music community has been overwhelming, and I anticipated the single "Great Rain" being a game changer in the Gospel Music Industry.
Carl B. Phillips has been living gospel music for over 40 years. The formative years Carl spent participating as a member of Cass Technical High School Gospel Choir, and the Donald Vail's Voices of Deliverance. Currently he is the National Minister of Music of the Pentecostal Assembly of Believers and he has been serving as a choir director for the same church, Greater Christ Temple, since 1976, where he is also the Minister of Music.  A graduate of Specs Howard School of Broadcasting, Carl's career in Gospel Radio, includes Weekend Radio Announcer on WMKM 1440 AM, On Air Announcer, Music and Program Director for WWON 1160 AM, also Weeknight Announcer and Music Director of WEXL 1340 AM.
Over the years Carl has written songs recorded by gospel artists Deitrick Haddon, Young Artist For Christ, Wanda Nero Butler and Esther Smith. Outside of radio and gospel music, Carl's talents have allowed him to work as the local booking coordinator for the Motor City Praise Fest (at the time one on the nation's largest outdoor gospel music festival), serve on the staff of Dr. Dorinda Clark's Cole Singers Musicians and Arts Conference, be a staff writer for Detroitgospel.com, and record audio books for several authors. Currently Carl can be heard on The Carl B. Phillips Show can be heard 24 hours a day on Live365 http://www.live365.com/stations/carlbphillipsshow.