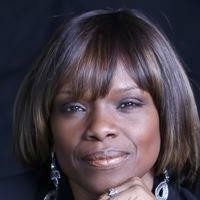 CEO and Founder of Relevé Entertainment Dr. Holly Carter is continuing to reach higher heights. She recently served as a signature panelist for Variety's 2015 PURPOSE: The Family Entertainment and Faith Based Summit which also featured entertainment beacons such as David Oyelowo (Selma), Rob Moore (Vice Chairman of Paramount Pictures), and Mark Burnett and Roma Downey (Son of God, Ben-Hur, The Bible, Survivor). She shared insight on many topics including Bible Breaking Through: The State of Faith-Based and Family Entertainment.
As a producer, Dr. Carter consistently delivers high quality, "breakthrough" programming that engages and creates buzz among national audiences. Most recently, she created Oxygen's "Preachers Of…." franchise that now includes shows in Los Angeles, Detroit and Atlanta. Other recent television projects include "Fix My Choir" (Oxygen) and "The Sheards" (BET). Dr. Carter also created and executive produced BET's "106 & Gospel," and packaged and produced feature films "The Gospel" (Rainforest Films/Sony Screen Gems), "In the Mix" (Lionsgate) and faith based indie "A Beautiful Soul."
Her premiere management and production company, Relevé Entertainment, was established with the intent of promoting family and faith inspired content. She provides full service support to an impressive client roster that includes multi-hyphenate megastar Usher as well as GRAMMY nominated artists Deitrick Haddon, Mali Music, Kierra Sheard and Michelle Williams. During her tenure, Dr. Holly Carter has also helped to nurture and grow the careers of top gospel talents including Kirk Franklin, Donnie McClurkin, Cece Winans, and Mary Mary, among many others. "My mission is to impact entertainment and mainstream industry by providing content that advances the kingdom and culture and generation of creative minds."
On August 1st, she will be hosting The Merge Symposium Baltimore, an offshoot of the hugely popular The Merge Summit, held in Los Angeles, is a one day educational and empowerment experience designed to take the Merge opportunity beyond Hollywood to empower the next generation of leaders. The symposium will be a full day industry-influenced networking and learning environment that will feature master class keynotes, panel discussions and spotlight conversations featuring leaders from entertainment, media and ministry. It is also scheduled to take place in Chicago and Atlanta as well.