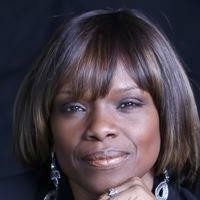 CEO and Founder of Relevé Entertainment, Dr. Holly Carter, is taking 2015 by storm and is continuing to reach higher heights this year. She recently has been announced as a signature panelist for Variety's 2015 PURPOSE: The Family Entertainment and Faith Based Summit which also features entertainment beacons such as David Oyelowo (Selma), Rob Moore (Vice Chairman of Paramount Pictures), and Mark Burnett and Roma Downey (Son of God, Ben-Hur, The Bible, Survivor). She will be shedding insight on many topics including Bible Breaking Through: The State of Faith-Based and Family Entertainment.
Her career began in television where she played a role in the casting of popular 90's sitcoms such as The Fresh Prince of Bel Air, Roc, and Martin. From there, her company expanded into management, music and branding as she began to serve as talent representation for artists such as Usher, Lil' Romeo, Master P, and Mary Mary. Her notoriety increased as she became a television and film producer for shows such as BET's The Sheards and BET 106thand Gospel as well as WeTV's LA Hair, the hit Nickelodeon kids show Romeo!, and Oxygen's Preachers franchise.
A Los Angeles native, wife and mother of two, Dr. Carter is a graduate of the MBA program at the USC Marshall School of Business and holds a Doctorate of Ministry from the Southern California School of Ministry. Her premiere management and production company, Relevé Entertainment, was established with the intent of promoting family and faith inspired content. "My mission is to impact entertainment and mainstream industry by providing content that advances the kingdom and culture and generation of creative minds."
In August, she hosts the Merge Summit, an annual conference that was created to educate, empower and inspire creative men and women of faith to do business in entertainment. It provides a platform to network, partner, and learn from leading entertainers and industry executives. This year's Merge Summit is currently scheduled to take place in Baltimore, Chicago, and Atlanta.