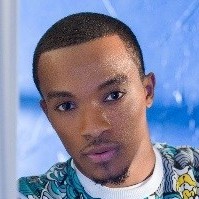 SoundExchange announced today that The SoundExchange Influencers Series is returning to Nashville's famous Bluebird Café on Wednesday, May 27, 2015. Legendary gospel and R&B singer BeBe Winans will be joined by recent breakthrough gospel artist Jonathan McReynolds and young singer/songwriter Alexa Cruse.
BeBe Winans is one of the most successful gospel and R&B acts in the world. His celebrated family is considered by many as "gospel's first family" and helped make the genre more mainstream than ever before. With multiple GRAMMY Awards and numerous Gold and Platinum albums, BeBe has made an indelible imprint on music. In addition to being an award-winning singer, BeBe is a film and stage actor, record label owner, producer and author.
Joining BeBe on the stage is Jonathan McReynolds, one of the fastest-rising stars in gospel music after releasing his debut album Life Music in 2012, and Alexa Cruse,  the daughter of GRAMMY  and Dove Award-winning contemporary Christian artists Janice Archer Cruse of The Archers and John Cruse of The Cruse Family.
The SoundExchange Influencers Series brings together music legends and rising stars. The SoundExchange Influencers Seriesdemonstrates the impact of legacy artists on today's music and provides a forum to address issues currently facing our music legends, namely, fair pay and recognition for all sound recordings across all mediums and all eras of music.
"I'm honored to be a part of The SoundExchange Influencers Series. Making music has always been rewarding but meeting and performing with the next generation of artists that I have personally influenced is a gift unto itself," said BeBe Winans.
"The Influencers Series is all about passing on what makes American music so great to the next generation of artists. For this installment, we have one of the greatest Gospel singers of all time, a young man who has already made his mark only a few years into his career, and a promising young woman who is only just getting started," said SoundExchange President and CEO Michael Huppe. "We are so excited about the conversation and exchange of ideas that will take place at this wonderful event."