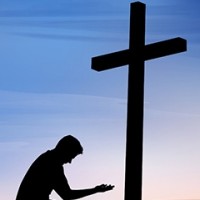 Every Christ-follower can have a deeper and more abiding relationship with God, according to a new television series called "The Presence."
"The show is really for Christians who want a deeper life and walk, to mature and be 'conformed to the image of Christ,'" said John White, who along with his wife, Heidi, serve as executive producers. "We will go around the world interviewing Christians who are living in the conscious presence of the Holy Spirit, learning about what that life is like and how to experience it in our own lives."
"The Presence" (www.freshwaterworship.com/the-presence) originated with a dream God gave White that instructed him to "glorify the father, honor the son and live in the presence," said White, a layman, successful entrepreneur and co-founder, along with Elijah Mosely, of Freshwater Worship (www.freshwaterworship.com).
"Living in 'the presence' is attainable, or else the Lord wouldn't have said to do it," said White.  "I want to be faithful to that admonition, and felt like creating a TV program based on it was the thing to do."
The first episode of "The Presence," called "Breakthrough," debuts July 11 at midnight on the Family Entertainment Network. It will air at 8 a.m. on Sunday, July 12, on the Inspiration Network, followed by a10 p.m. broadcast on Sky Angel Two on July 13. On July 15, the episode airs on World Harvest at 6:30 p.m. and Sky Angel One at 11 p.m. (All are Eastern Daylight Time.)  It will be available online at (www.freshwaterworship.com/the-presence) starting July 12.
The first episode of  the 12-part series, hosted by Jason Clark and Sallie Mosely, features Father Richard Frechette, a medical doctor, priest and hostage negotiator in Haiti. Also featured are Jonathan and Melissa Helser, international worship leaders who are part of Bethel Music.
As many North American Christians struggle with the stresses of daily life, the first episode of "The Presence" demonstrates how tension in a believer's life can lead to peace, even as tension on stringed instruments can create worshipful music. The key is depending on the Holy Spirit's leadership in every aspect of life.