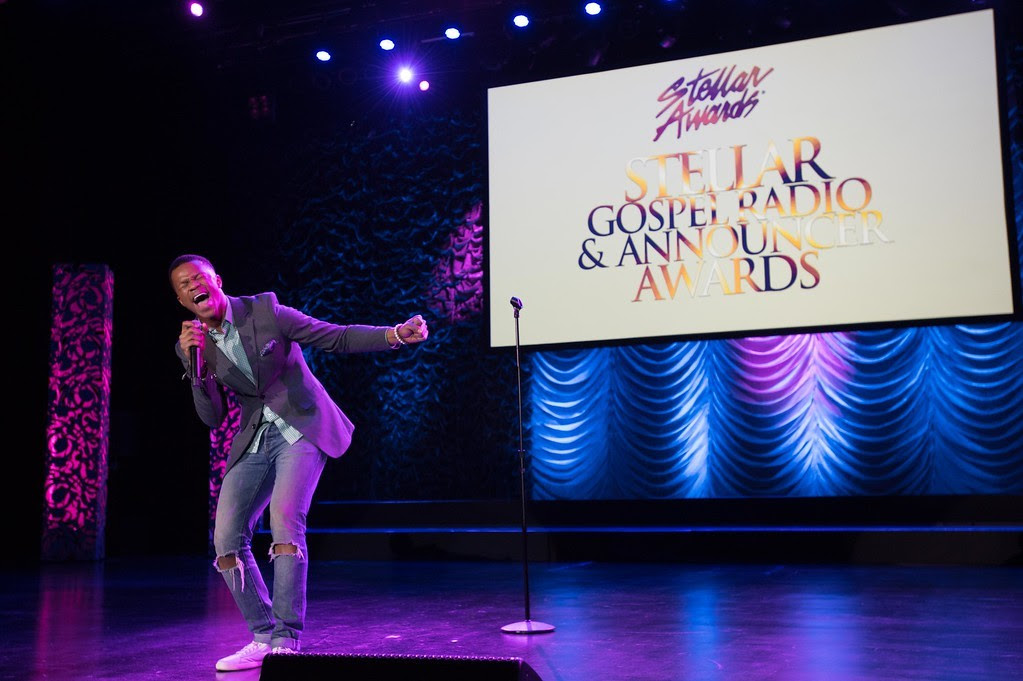 18 Year-Old MBE/Tyscot Records recording artist Kelontae Gavin brought the praise in a big way with his rendition of his radio single, "No Ordinary Worship," this past weekend at the Stellar Gospel Music Awards' Radio Awards program on March 24, 2018 at The Orleans Ballroom in Las Vegas, Nevada.
"No Ordinary Worship," which currently sits at #23 on Billboard's Gospel Airplay chart this week (6 consecutive weeks in Top 30) is the lead single from Gavin's forthcoming debut full-length project THE HIGHER EXPERIENCE (Marquis Boone Enterprises/Tyscot Records). The 11-track project, which is produced by Tedy P and Marquis Boone is available for pre-order now (http://smarturl.it/mxy2bp).
Additionally, performing rights organization ASCAP recognized Gavin during its annual Morning Glory Breakfast for his Stellar Award-nominated 2016 EP HIGHER(MBE/Tyscot).
About Kelontate Gavin:
Recognized as a "live-wire prodigy" by New York Times Pop critic Jon Caramanica, 18 year-old energetic contemporary gospel vocalsit Kelontae Gavin, from Ridgeville, South Carolina, unwittingly launched his career with a performance of the Rev. Paul Jones' "I Won't Complain" in his high-school cafeteria in 2014, at the age of 15, after it went viral on YouTube and amassing over 1 millions views to date. The interpretation caught the attention of Atlanta-based music executive and hitmaker Marquis Boone and signed Gavin to his label Marquis Boone Enterprises (MBE) in partnership with Tyscot Records. Gavin released his debut single and EP, Higher in 2016 and reached Top 25 on Billboard's Hot Single Sales chart and Top 40 on Billboard's Gospel Airplay chart. The track was produced by the GRAMMY Award winner Myron Butler. Higher earned Gavin his first Stellar Award nomination in 2018 for Youth Project of the Year. His debut full-length live project, The Higher Experience is set to release Friday, April 27th.