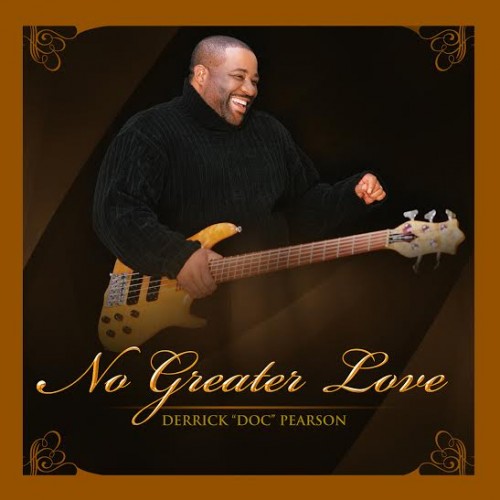 Derrick Doc Pearson ended 2014 in Billboard Gospel Album Chart's Top 10 with his contemporary inspiration gospel project "It's Alright". Doc Pearson is continuing his chart topping ways with "No Greater Love" which enters the # 7 position on the Billboard Gospel Album Chart.
"No Greater Love" is a unique blend of adult contemporary R&B, Gospel & Jazz musical styles all crafted around inspiring and encouraging messages of God's grace, hope, love and deliverance. "No Greater Love" contains the most sought out songs and videos from IAM Music Company's music projects which have garnished thousands of song downloads, music streams and video views, while receiving numerous awards and accolades including: a Top 10 Billboard Gospel Album Chart position, a Top 50 Media Base Gospel Charts position, 7 Rhythm of Gospel Award Nominations, an EnSound Music Award and more.
"No Greater Love" commemorates Doc Pearson's IAM Music Company 10-year anniversary with a 19 track CD of loveable song melodies, amazing music productions and inspiring messages of God's love. The physical purchase of this 19 track CD comes along with a bonus DVD of 6 critically acclaimed music videos and more in this amazing 2-disk collection. "No Greater Love" is available everywhere great music is sold, downloaded and streamed.
Attention IPhone users:
Download inspiring ringtones from the "No Greater Love" collection on your IPhone now in the ITunes Store.
"No Greater Love" physical CD & Bonus DVD can be purchased or ordered from:
IAM Music Company – iammuiccompany.com
CD Baby – cdbaby.com
Alliance Distribution- alliancedistribution.com, and
For more information visit iammusiccompany.com or phone 301.758.0300