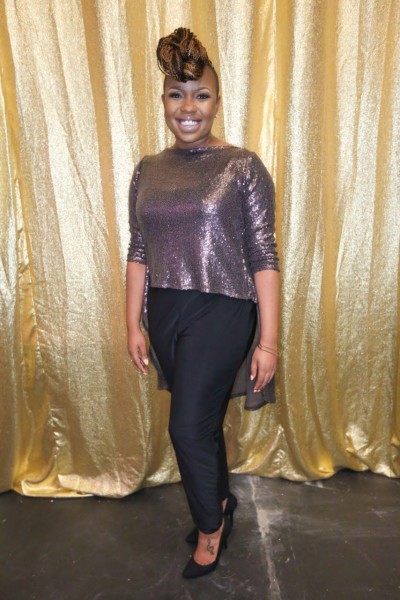 It's been a rollercoaster ride of a year for former elementary school teacher Casey J who burst onto the gospel scene last year like a 4th of July fireworks display with her radio smash "Fill Me Up." The song spent 14 weeks at #1 on Billboard Magazine's Gospel Airplay chart earlier this year and has established the Atlanta-based vocalist as one of Gospel's most sought-after new artists.
The amusement park ride isn't over yet as Casey J's new single has just bounced into the Top 20 on Billboard's Gospel Airplay chart. The rousing mid-tempo anthem hails from her best-selling #1 debut album "The Truth" (Marquis Boone Enterprises/Tyscot), a live project recorded at Fresh Start Church near Atlanta. The warm tune kicks off with a flurry of drum rolls and guitar licks before Casey J begins to sing directly to God.
"That song really came out of a simple prayer I had with the Lord," Casey J remembers. "I was talking to Him and telling him during the time 'Fill Me Up' was being played all over the world that no matter what I wanted Him to know He could have all of me. So I was laying on the sofa one night and I just started to sing that prayer to Him, `you can have all of me, have all of me, I'm yours' so I started to record it on my phone and the words just kept flowing and I saved it and sent it to my manager Marquis Boone and he instantly texted back and said that's it."
"Lyrically, `I'm Yours' is such an intimate, but simple declaration of wanting to be seamlessly close to God," says guitarist Korey Bowie who composed the music to and produced the uplifting track. "So in writing the music, I wanted the melodic motif to be just as simple and sincere… Writing with Casey J is always easy because our mutual desires for simple, yet introspective songs is one in the same. So when we sat down to write "I'm Yours" it was almost effortless. The words and music flowed from our hearts to God's." Fans can witness Casey J perform "I'm Yours" on the upcoming 35th and final season of BET's "Bobby Jones Gospel" program this fall. Stay tuned for airdates.