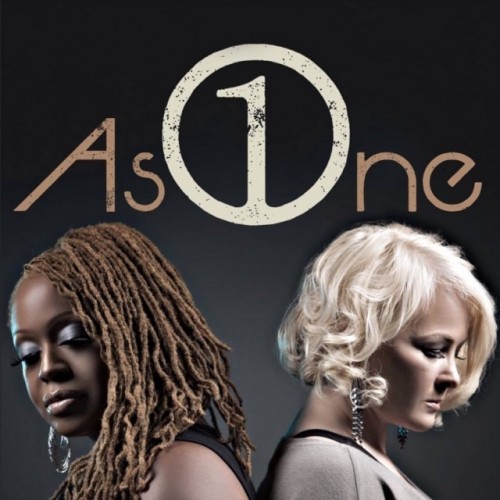 Emerging interracial female duo AsOne's(First ever interracial female duo in recorded music history across all genres) self-titled debut album via 360MusicWorx/Capitol Christian Distribution/Universal Music Group spends 3 consecutive weeks at No. 1 on Billboard's CMTA Top Inspirational Albums chart and has maintained a Top 15 position (3 consecutive weeks) on Billboard's Top Gospel Albums chart (#10 peak) landing at #11 this week.
The buzzed-about 8 track project co-written by group members Lisa Wright and Theresa Bailey which features guest appearances from 10-Time Grammy Award winner Mark Kibble of Take 6 and Stellar Award winning Christian rapper Da' T.R.U.T.H among more has garnered additional praises including The Huffington Post declaring, "hopefully the world listens, for their sound has come a time where we need it the most." Journal of Gospel Music's Bob Marovich gives the album 5 out of 5 stars and states, "Their [AsOne] self-titled debut is brief but delightful, filled with dramatically sung selections containing cinematic sweep and haunting melodies."
Lisa and Theresa are walking valiantly in their calling to minister the Gospel of Jesus Christ while promoting love, unity, and racial harmony. AsOne invigorate an atmosphere of worship everywhere they sing, and recently made an appearance at Sheila Belle's 6th Annual Gospel Fest in front of 10,000 people in Richmond, VA.
On July 13 they taped two national television appearances on Roland Martin's "News One Now" (TV One) and CBN News. Check your local listings for air dates and time. The duo will continue to make appearances around the country this summer with stops in Cleveland, Atlanta (Radio One Praise in the Park), Washington, D.C., and Cincinnati (27th Annual Midwest Regional Black Family Reunion) among more.