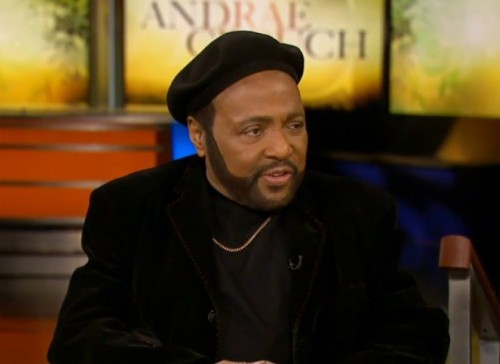 A celebration of Andraé Crouch's life will take place on Tuesday, January 20th and Wednesday, January 21st at West Angeles Church of God In Christ, located at 3045 Crenshaw Blvd in Los Angeles, California. Both services will be open to the public. Detail of the service can be found below.
Statement from Light Records and eOne Music on the passing of music legend Andraé Crouch:
The Light Records / eOne Music family is deeply saddened by the passing of Andraé Crouch. Mr. Crouch was a remarkable man, minister and artist whose legacy will endure throughout the ages. His contributions to modern music and our culture are immeasurable. We send prayers and our deepest condolences to his loved ones and fans all over the world.
MUSICAL TRIBUTE CELEBRATION
Tuesday, January 20, 2015
4:00 p.m. – 6:00 p.m. Viewing
7:00 p.m. – Service Time
CELEBRATION OF LIFE SERVICE
Wednesday, January 21, 2015
10:00 a.m. – Viewing
11:00 a.m. – Service Time
Bishop Charles E. Blake, Pastor
In lieu of flowers, please send tax-deductible donations to:
Andraé Crouch Memorial Fund
c/o New Christ Memorial Church
13333 Vaughn Street
Pacoima, CA 91340
www.newchristmemorial.org
Cards and letters may be sent to:
New Christ Memorial Church
Attn.: Mauri Jones
13333 Vaughn Street
Pacoima, CA 91340
Andraé's accolades include 7 Grammy Awards, 6 GMA Dove Awards, an Academy Award nomination for "The Color Purple," induction into the Gospel Music Hall of Fame and a star on the Hollywood Walk of Fame. His songs have been recorded by everyone from Elvis Presley to Paul Simon, and he worked as a producer and arranger with many of music's top artists, including Michael Jackson, Madonna, Quincy Jones, Diana Ross, Elton John and many others. Andraé can also be heard on Michael Jackson's hit singles "Man in the Mirror," "Keep the Faith," "Will You Be There" and "Earth Song."