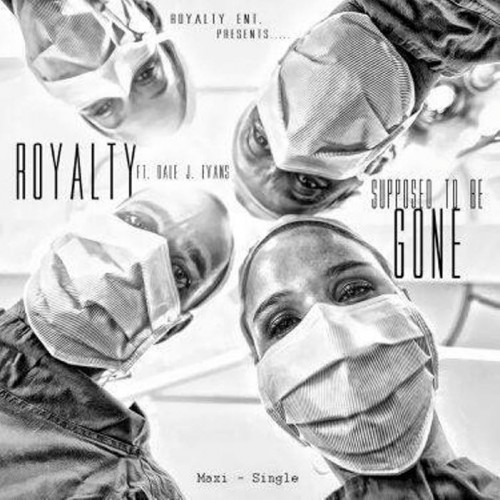 This is an exciting time for gospel hip-hop artist ROYALTY317 and RISING KINGS ENTERTAINMENT, LLC with their recent collaboration deal with TYSCOT RECORDS. For the first time since the early 2000's Tyscot has secured a hip hop artist for its label. Royalty's first songs with Tyscot will be released via a hip-hop collaboration album in the late fall of 2014. Tyscot Records is the nation's oldest African-American owned and operated Gospel-recording label. Tyscot has brought the world some of the best in Gospel music since its beginning in 1976, including DetrIck Haddon, Damita Haddon, the Rance Allen Group, Kathy Taylor, Shirley Murdock, and most recently, AnthonyBrown and group TherAPy.
Born Ja'un Bennett to a single mother, ROYALTY grew up in a poverty ridden Indianapolis neighborhood called Blackburn Terrace better known as "Da Balt" (The Baltimore Projects). Musically, Ja'un used freestyle rapping as an outlet and source of entertainment amongst friends but his primary focus was on getting out of poverty by any means necessary. By the tenth grade, he was already in a gang, selling drugs, and stealing his way to wealth.
His choices came with a price. By adulthood, he had a brush with death in a shoot-out followed by the threat of seven years in jail for drug distribution. Nearly a year later, Ja'un had a "Damascus Road" experience with God and he got saved and baptized that very same day.
It was during a moment of prayer that Ja'un considered using his pastime of rapping as a vehicle for ministry. His first song, "Neva" was a riveting retelling of his spiritual deliverance. In 2010, he released his debut Gospel Soul Rap Album, "From the Streets to the Kingdom", along with a documentary of the same title, featuring Marvin Sapp. Royalty was later featured on the nationally acclaimed Holy Hip Hop Volume 10 Compilation CD, which was released later that same year. His song, "Devil Tried to Take My Soul" was voted unanimously to be the opening track of that project.
He has done songs with great artists such as Bushwick Bill, from the legendary group "Geto Boys," David Morris from the nationally acclaimed "A Few Good Men," the legendary "Gospel Gangstaz". He has been interviewed on TBN on two separate occasions, once by his pastor, the PCAF presiding Bishop Lambert Gates, Sr., who airs on the Word Network Sunday mornings.