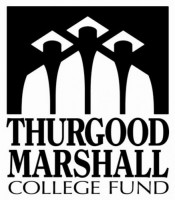 The Thurgood Marshall College Fund (TMCF) announced today that it has expanded its partnership with United Airlines; and, that the company will be the "official airline" of the organization's programs during 2015, including its award-winning 2015 Leadership Institute.
"We are excited to continue our partnership with United Airlines – and now as the official airline of our programs, including our Leadership Institute," said TMCF President & CEO Johnny C. Taylor, Jr.  "United has always been at the forefront of building leaders of tomorrow in its industry and the company's continued support of TMCF shows their commitment to education, but more importantly to creating the workforce of tomorrow."
The TMCF-United renewed partnership includes a commitment of $100,000 to support TMCF programs and its 15th Annual Leadership Institute, to be held November 13-17, 2015 inWashington, DC at the Washington Hilton. The Leadership Institute is the premier recruitment conference for students who attend publicly-supported Historically Black Colleges and Universities (HBCUs).
For over a decade, this four-day conference has given talented future leaders a unique professional development experience.  A carefully selected group of students are brought together with some of the nation's top executives for leadership training, career management, life skills, development and recruitment opportunities. One of the main components of the Institute is the Recruitment Fair, where students meet with over 60 companies and government agencies offering job and internship opportunities.
"Our airline has been proud to support TMCF for the past 10 years," said Greg Jones, United's managing director for diversity and inclusion. "We are honored to expand our strong partnership and help create additional educational and leadership opportunities for these deserving students."