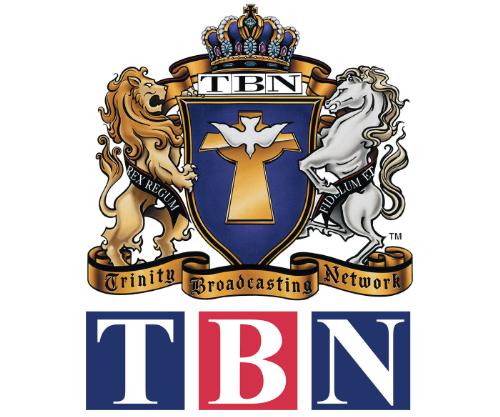 Trinity Broadcasting Network (TBN), the world's largest religious broadcaster and America's most-watched faith channel, will present its new state-of-the-art Chicago studio with an open house from 6 p.m. to 10 p.m. (Central Time) on Thursday September 11th.
Launched in 1973 with one low-power station in Los Angeles, today TBN reaches every inhabited continent with 28 networks and international affiliates broadcasting inspirational programming 24 hours a day. In the U.S. TBN reaches over 96 million households through cable, satellite, and TBN's 37 full-power stations in key cities, including Chicago's own WWTO-TV35.
On the air since 1985, WWTO-TV35 covers the entire Chicago area — over 2.5 million households — multicasting TBN's five powerful faith-and-family channels 24 hours a day:
— TBN's Flagship Network, the leader in faith-and-family television for over forty years, featuring a lineup of the best in Christian ministry programming, along with a wide range of music, talk, family-friendly movies, and special features.
— JUCE, TBN's exclusive youth network that offers cutting edge Christian music videos, reality shows, relevant talk, comedy, extreme sports, and other programming geared for teens and young adults.
— The Church Channel, the only network featuring America's most popular church services and ministry programs from a wide variety of Christian denominations and traditions.
— Smile of a Child, TBN's exclusive network for kids that features educational, entertaining, and inspirational programming parents can trust for their children.
— Enlace, America's premier Hispanic faith network, offering the best in inspirational and family programming from across Latin America and the U.S., all in Spanish.
TBN Vice President Matthew Crouch said that with the new 60,000-square-foot studio located in the western suburb of Aurora, Chicago joins Los Angeles, Dallas, Atlanta, Nashville, Orlando, Florida, and New York City — along with London and Jerusalem — as a major production venue for TBN programming worldwide, including the network's popular Praise the Lord music and talk show.
"Each night TBN's Praise the Lord features compelling guests, great music, and a live audience from one of our international TBN studios," said Mr. Crouch. "And these same facilities — now including our Chicago studio — produce much of the quality entertaining and inspirational programming enjoyed by millions of TBN viewers around the world."
That includes popular national programs from two Chicago area Christian leaders: James MacDonald, pastor of Chicago's multi-campus Harvest Bible Chapel; and Gregory Dickow, who pastors Chicago's Life Changers International Church.
"TBN and WWTO have been an important part of Chicago's Christian community for decades," said Pastor Dickow. "We're thrilled to join in celebrating this beautiful new facility, and look forward to partnering with TBN in reaching out to Chicago and the world with life-changing programming."
In addition to Gregory Dickow, James MacDonald, and other Chicago area Christian and community leaders, TBN's Matthew Crouch and wife Laurie will be on hand September 11th to greet guests and to host the first Praise the Lord show from the new facility. Among the special guests will be the Rev. Samuel Rodriguez, President of the National Hispanic Christian Leadership Conference.
"We're looking forward to this special evening kicking off TBN's new presence and commitment to the city of Chicago," said Mr. Crouch. "We invite everyone from the area to join us in this special celebration."
The September 11th open house begins at 6 p.m (Central Time). TBN's new studio facility is located at 2880 Vision Court in Aurora, Illinois. For additional information or directions call the TBN/WWTO offices at 815-434-2700.