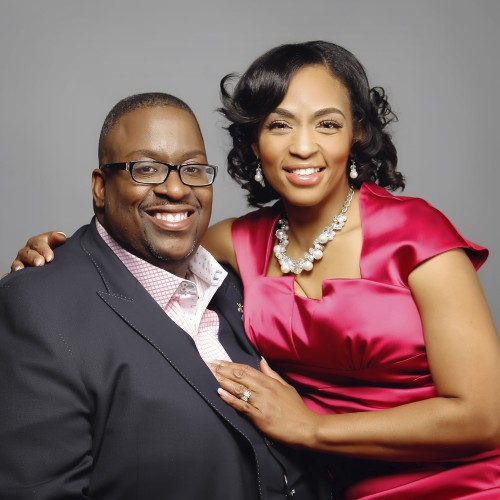 The City of Praise Family Ministries is predicting victory in the legal battle over the multi-million dollar church property in Landover, Maryland, which includes a 10,000 seat sanctuary, a church school, senior citizens complex, a business center, and a lucrative agreement providing parking for Washington Redskins home games. There are four cases pending in the Washington DC, Maryland and the State Appeals court systems with the DC case expected to go to trial in the near future. That case, 2013 CA 007115 ROBERT GEORGE, ET AL. V. CLARENCE JACKSON ET AL. FILED IN THE DISTICT OF COLUMBIA SUPERIOR COURT on OCTOBER 15, 2013, is in the final stages of discovery. Once discovery is over a trial date will be set.
This is a battle that began in 2010 when the founder of the ministry, Apostle Betty Peebles died and six employees, who appointed themselves as board members, seized control of the church from her son, Bishop Joel R. Peebles, Sr., who was Pastor. 99% of the 15,000 membership of Jericho Baptist Church left Jericho and followed Bishop Joel Peebles and Co-Pastor Ylawnda Peebles.  Their ministry, The City of Praise Family Ministries, has grown tremendously while operating a mobile ministry with satellite locations at Forestville Military Academy in Forestville Maryland and Eleanor Roosevelt High School in Greenbelt for worship services and numerous other events at places such as Baysox Stadium in Bowie, Maryland for its annual Praise in the Park and capacity filled New Years Eve service at Showcase Arena in Upper Marlboro, Maryland. These worship events and weekly worship services have drawn thousands, while less than two hundred people are documented to worship on a regular basis at the Jericho Landover, Maryland location.
Supporters of Bishop Joel Peebles have argued in court that the six employees: Gloria Magruder, Clifford Boswell, Denise Killen, Dorothy Williams, Clarence Jackson and Linda Plyes, have operated without legal authority. As unauthorized activities continue at Jericho, the City of Praise Family Ministries has responded with the following release:
"The City of Praise Family Ministries is currently making preparations to return home to its Landover (Jericho) campus. We are extremely confident that when the upcoming court proceedings in the district and other jurisdictions are concluded they will prove that the board of trustees which has been in place for over 40 years under Bishop James & Apostle Betty Peebles-and now Bishop Joel & Pastor Ylawnda Peebles-is the true board.

The employees, who asserted themselves during the prolonged season of illness of Apostle Betty Peebles, are unauthorized and illegal. At this point there is no final court order that gives the employees governing control, therefore any actions these employees take will inevitably be deemed void.

The more than twelve thousand members who have been improperly excommunicated and displaced from our home campus are excited about our imminent return and will march back in the spirit of love and humility honoring Jesus Christ our Lord and Savior."
In conjunction, the City of Praise Family Ministries is celebrating its 50 years of ministry with a special worship service on Sunday, August 31, 2014, kicking off a three month long 50th Anniversary celebration. It commemorates the rich history of the ministry dating back to 1964 under the leadership of Bishop James Peebles and Apostle Betty Peebles. The 10AM service at Eleanor Roosevelt High School will include a video presentation titled, "Victory Is Imminent: We are preparing to return home!" On that same day, at 6PM EST, a special broadcast of the history of City of Praise Family Ministries will air on The Word Network.
The mission of the City of Praise Family Ministries is to "Save Families One Soul At A Time". As a part of the ministry's vision, it has launched a campaign to save #OneMillionSouls, through its worship services, community outreach, partnerships with other ministries and online platforms to spread the Kingdom message about Jesus Christ.