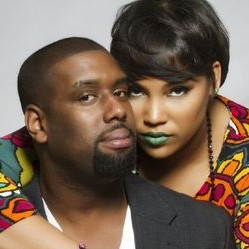 Sunday Best Winner Tasha Page-Lockhart and her husband, Cliff Lockhart, celebrated their nine year wedding anniversary yesterday, July 13th! Over the weekend at Praise 102.7's Praise In The Park Concert, Lockhart gave the love of her life a loving shout-out, which is quoted below:
"I thank God for my amazing supportive husband. He's up here with me. We are the team. It's him, me and it's God. And we rocking out together yall. Our anniversary is actually on Monday. We celebrating nine years!"
Click play below to see the powerhouse singer's message to her husband! We congratulate the loving couple and wish them many more anniversaries to come.