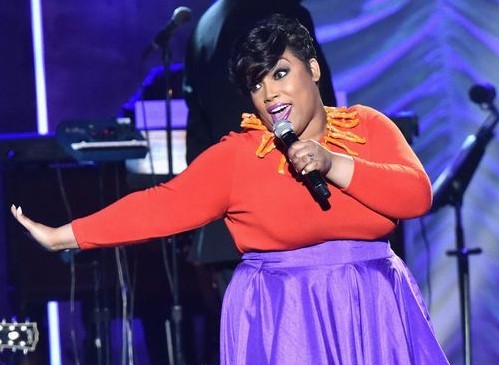 Fo Yo Soul Recordings/RCA, a joint venture between gospel music icon Kirk Franklin and RCA Records, celebrated 3 wins at the 30th Annual Stellar Awards this year. Multiple Stellar Award winner and super producer Kirk Franklin was recognized with special honors by the Stellar Awards, while The Walls Group and Tasha Page-Lockhart brought their acclaimed live talents to the show during an unforgettable "Fo Yo Soul" performance segment, with an introduction by Franklin.
Garnering multiple Stellar Award nominations in the label's first year of operation, The Walls Group and Tasha Page-Lockhart dominated three major categories.  The Walls Group celebrated 2 Stellar Awards wins in the categories of Group/Duo of the Year and Contemporary Group/Duo of the Year for their #1 debut album, FAST FORWARD.  Sixth season "Sunday Best" winner Tasha Page-Lockhart, who showcases her powerful artistry on her hit debut album HERE RIGHT NOW, took home the coveted Stellar Award for New Artist of the Year.
"It is amazing to receive so much love from the gospel community," said Kirk Franklin.   "My vision for Fo Yo Soul Recordings/ RCA was to introduce and establish new and exciting artists to the market place.  These awards for The Walls Group and Tasha Page-Lockhart are an indicator that vision is being fulfilled.  We are truly grateful to Don Jackson and the entire Stellar Awards team for providing such an important platform for gospel music for the past 30 years."
The 30th Annual Stellar Gospel Music Awards will air on TV One on Easter Sunday, April 5th.