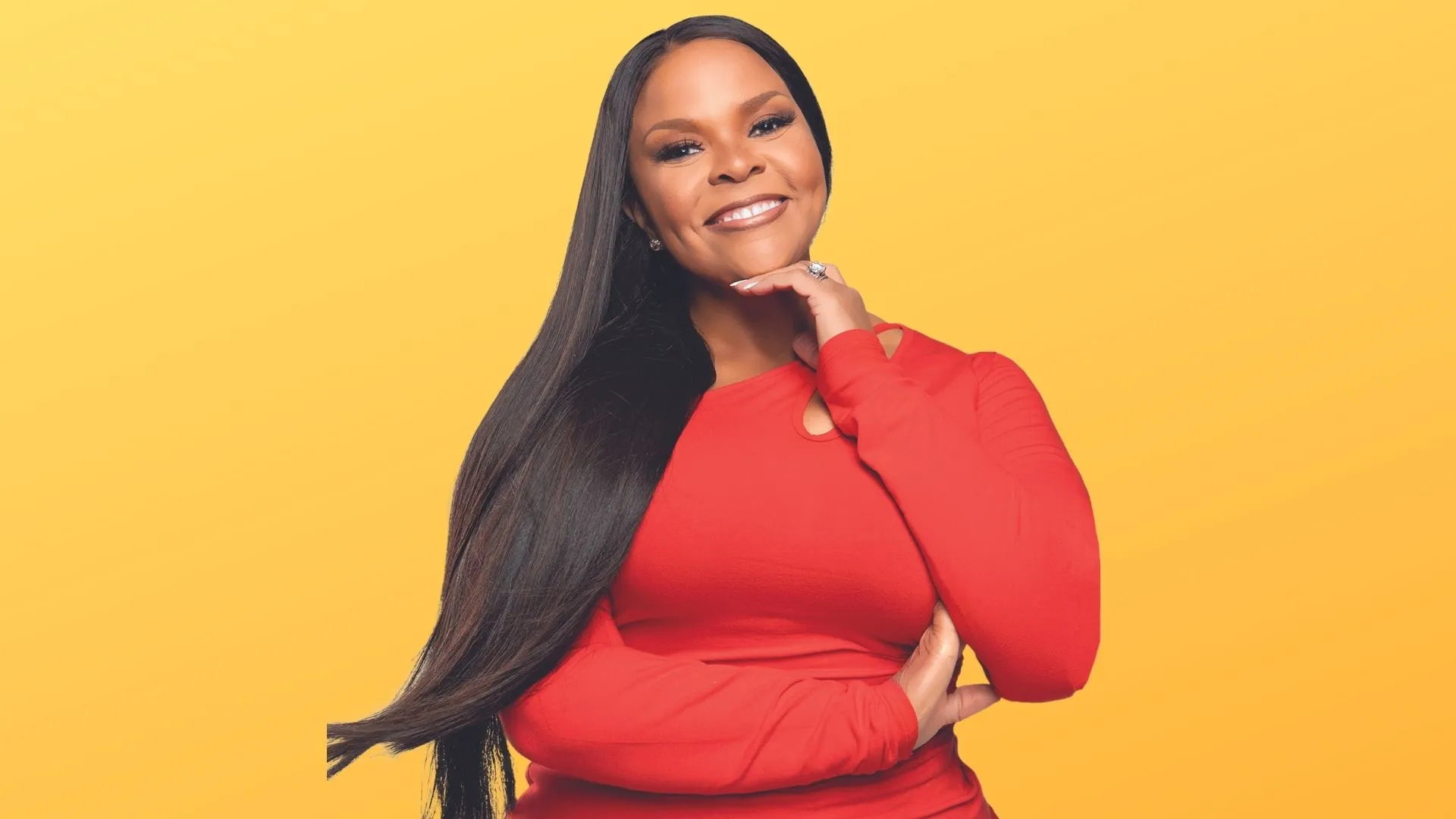 Grammy Award Winner, Stellar Award Winner, Billboard Music Award Winner, and 2022 American Music Award Winner for Favorite Gospel Artist, Tamela Mann, is celebrating the latest RIAA certification of her record-breaking, chart-topping single, "Take Me to The King." The song, written by Gospel Icon Kirk Franklin and featured on her album, Best Days, is receiving the highly coveted honor of Double Platinum certification with more than two million copies sold since the track was release June 12, 2012.
"What an amazing blessing to receive this very special recognition. I'm honored Kirk and I got to collaborate on this song and I'm so thankful for the love and support of our fans who helped make this happen. I couldn't have done it without everyone," said Tamela.
The ballad marked the first-time collaboration between Tamela and Kirk since the songstress launched her solo career. The powerhouse team is also known for the songs, "God Provides," the No. 1 song from Tamela's Billboard chart-topping No. 1 album, One Way, and "Superheroes Prayer" from her latest album, Overcomer.
Tamela, along with Franklin, her husband, actor/comedian/singer David Mann, The Clark Sisters, Israel Houghton, and Tye Tribbett, are headlining the The Reunion Tour, with special guests New Breed, Texas-based choir The Family, and God's Property. The tour kicks off Thursday, September 28th, in Connecticut and continues into November, hitting Miami, Atlanta, Toronto, Detroit, Chicago, Washington DC, Los Angeles, Houston, and many other cities. For more information about the tour and to buy tickets, visit tillymannmusic.com.
Tamela Mann is an accomplished songwriter, producer, actress, and businesswoman, She has amassed a Grammy Award, BET Award, Billboard Music Award, American Music Award, multiple NAACP Image Awards and Stellar Gospel Music Awards. Her Billboard No. 1 album, Best Days, includes the No. 1 double platinum single, "Take Me to The King," and received Billboard's "Album of the Decade" for 2010-2019, in the Gospel category. Tamela's Billboard No. 1 album, One Way, garnered two No. 1 singles, including "Change Me" and "God Provides," which earned the singer her first Grammy Award in 2017. In 2018, Tamela and her husband, NAACP Image Award winning actor/comedian David Mann, released their first book and joint album, Us Against the World. The book won an NAACP Image Award for Outstanding Literary Work and the album garnered airplay success with the Urban AC track, "Ups & Downs." Tamela and David helm Tillymann Entertainment. Together, they starred in the NAACP Image Award-winning docu-series, The Manns, the hit comedy, Mann & Wife, and their family YouTube viral series, Mann Family Dinner. Tamela is in the second season of her YouTube cooking show, Mama Mann's Kitchen, and she and David are currently starring in Tyler Perry's Assisted Living. Tamela's athleisure apparel and shapewear line, the Tamela Mann Collection, is available at TamelaMann.com and in select retail stores.