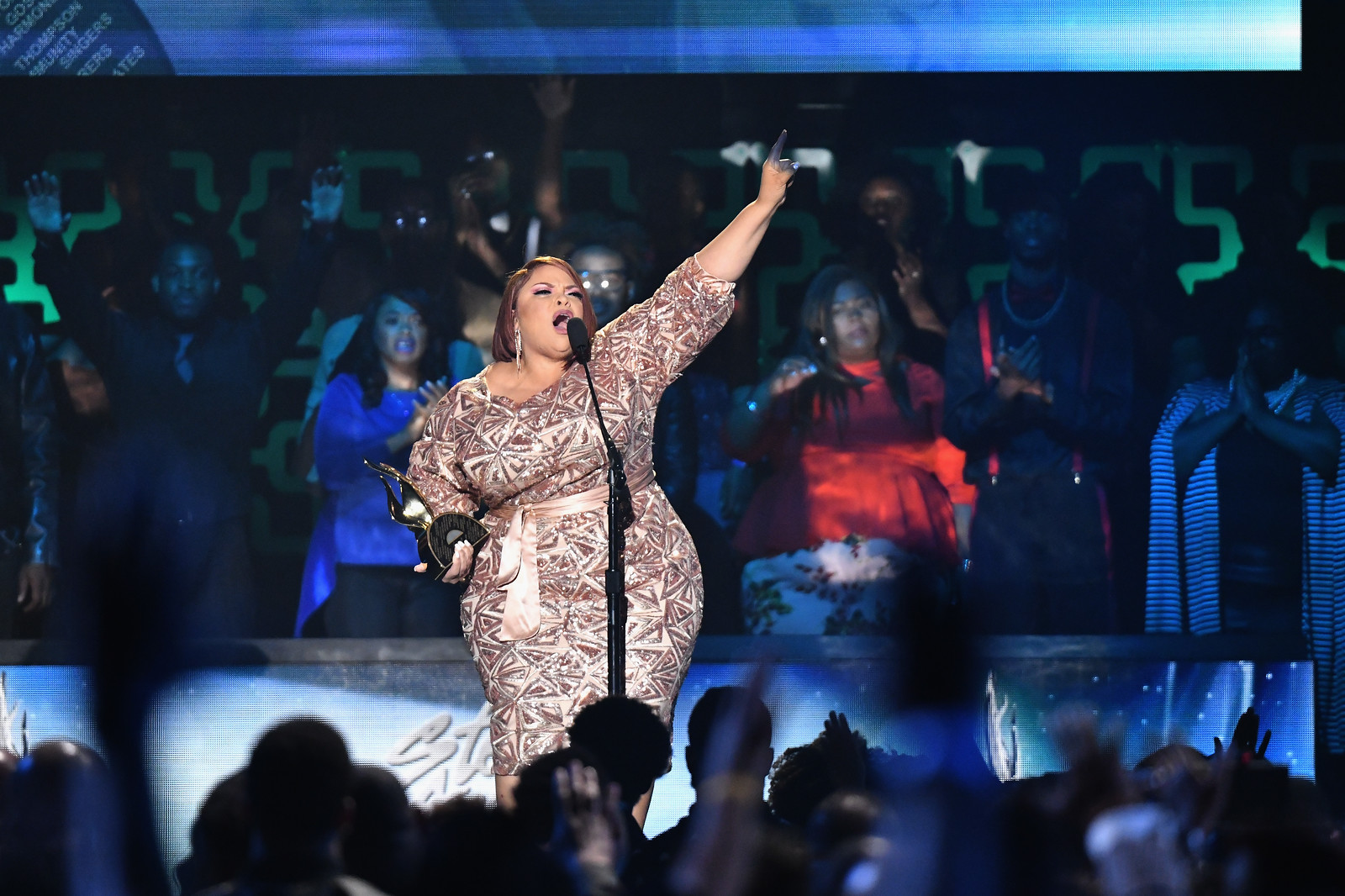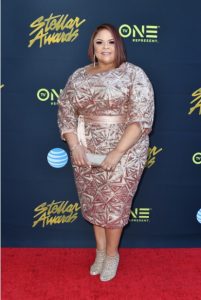 Award-Winning Recording Artist Tamela Mann received high honors at the Stellar Gospel Music Awards held over the weekend in Las Vegas. She took home the James Cleveland Lifetime Achievement award recognizing her career and contribution to Gospel music before a capacity crowd at the awards held Saturday, March 24 at the Orleans Arena.
"What a blessing to be recognized by the Stellar Gospel Music Awards for serving God and walking in my purpose. My music is more than a career to me, it's an opportunity to encourage and bring healing to people," said Tamela.
"I am amazed at how humble Tamela continues to be and her support of all of the different genres of Gospel music. Her success is a testament to the beauty of her spirit and how it is projected outwardly in her music. Tamela is most deserving of the James Cleveland Lifetime Achievement Award because of the multiple areas of her career from the stage and screen to her success in Gospel music. I will always cherish Tamela's kind and precious wishes for my late wife Dr. Rose R. Jackson," said Don Jackson, Founder & Executive Producer, Stellar Gospel Music Awards.
Tamela is one of the top performers/recording artists in Gospel music today. She is a Grammy® Award winner, NAACP Image Award® winner, BET Award winner, Billboard Music Award Winner, multi-Stellar Gospel Music Award and GMA Dove Award-winning singer, Billboard chart-topping artist, actress, songwriter, producer, and businesswoman. She set a historic personal and industry record as the first Gospel lead artist in Billboard Gospel radio chart history to score three consecutive No. 1's from an album. The string of hits includes "Take Me to The King," "I Can Only Imagine," and "This Place." In 2017, she broke the record for the most No. 1's in the history of Billboard's Gospel Airplay chart when "Change Me" became her sixth leader.
Tamela is gearing up for an action -packed 2018. She co-stars in the new original TV One holiday movie, Merry Wish-mas, with her husband, actor/comedian David Mann. The couple's new memoir, Us Against the World: Our Secrets to Love, Marriage and Family (HarperCollins/W Publishing), will be in stores this fall. In the book, David and Tamela share personal stories, childhood memories, the surprising details behind how they met, married and started a family, what catapulted their careers and the growing pains of building an entertainment family business with their adult children. The duo is also in the studio recording new music and in production on a major market fall tour.