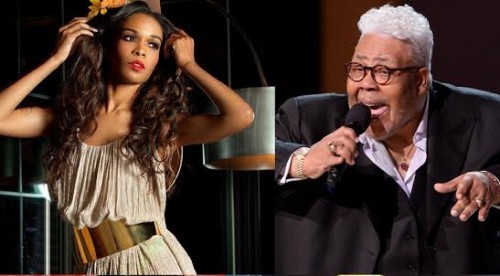 The President and First Lady invited music legends and top contemporary artists to the White House as part of its "In Performance at the White House" series. The event paid tribute to the fundamental role gospel music has played in the American musical tradition and the important artists and repertoire that have marked its vibrant history.
The program includes performances by Bishop Rance Allen, Pastor Shirley Caesar, Aretha Franklin, Rodney Crowell, Rhiannon Giddens, Emmylou Harris, Darlene Love, Lyle Lovett, Tamela Mann, the Morgan State University Choir, and Michelle Williams — with T Bone Burnett as executive music director and Billy Maxwell as music director.
This very special concert event was taped on April 14 and "The Gospel Tradition: In Performance at the White House" concert will have its broadcast premiere tonight, Friday, June 26 at 9 P.M. ET on PBS TV stations nationwide, check your local PBS TV broadcast listings for times in your area.
"The Gospel Tradition: In Performance at the White House" is the fourteenth such program during President Barack Obama's administration. From February 2009 to the most recent broadcast in November 2014, these "In Performance at the White House" events have honored the musical genius of Stevie Wonder, Sir Paul McCartney, Burt Bacharach, Hal David and Carole King; celebrated Hispanic musical heritage during Hispanic Heritage Month; marked Black History Month with events featuring the music of Motown, Memphis Soul, the Blues, and from the Civil Rights Movement; explored the rich roots of Country music; and spotlighted Broadway and the unique spirit of the American musical.