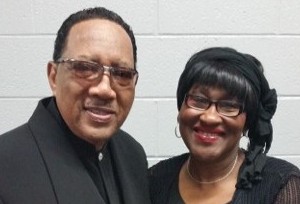 Below is the follow-up to the Top 15 radio hit "Rejoice with Me" by Bobby Jones & NSC featuring Faith Evans. This upbeat, down home track, "Right Now Praise", hails from Dr. Jones' "Rejoice with Me" CD.
The song features music veteran Tommye Young-Dallas, who began her career as an R&B artist in the 1970's before retiring to the church where she's known for stellar performances such as "A Path in the Sea" (2003) with Bishop T.D. Jakes & The Potter's House Mass Choir and "He's My All and All" (2002) with The Georgia Mass Choir.
Tommye is also the mother of Candy and Peaches West, two of Kirk Franklin's featured vocalists and a couple of the most popular session singers on the Gospel landscape.
Fans can look forward to seeing Tommye perform "Right Now Praise" with Dr. Jones & NSC on the new season of "Bobby Jones Gospel " on Black Entertainment Television (BET).
Click play and let us know what you think!