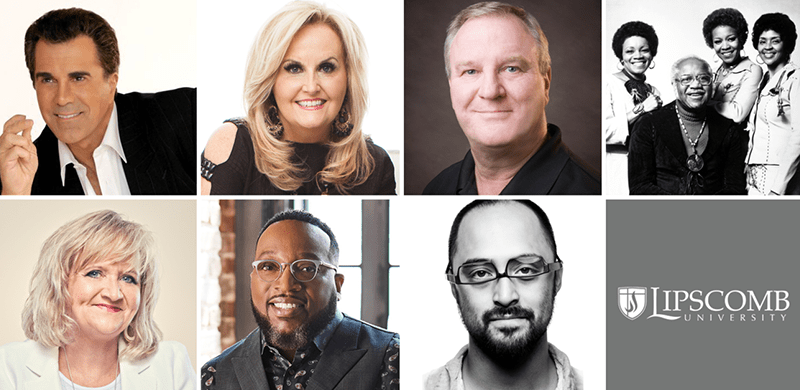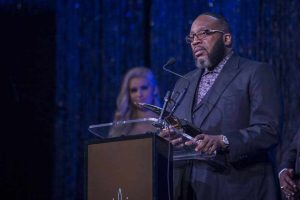 The 5th Annual GMA Honors and Hall of Fame Ceremony was held Tuesday night at Lipscomb University in Nashville. CCM artist Carman, award-winning Southern Gospel artist Karen Peck Gooch, legendary Gospel family group The Staples Singers and acclaimed producer Greg Nelson were inducted into the GMA Gospel Music Hall of Fame.
The event also honored individuals and organizations that are impacting our culture both past and present. This year's honorees were Chonda Pierce for Branches Counseling Center, Bishop Marvin Sapp, Ryan Lampa for People Loving Nashville and Lipscomb University. Rick Founds was presented with the 2018 Milestone Song Award for "Lord I Lift Your Name on High."
The event featured heartfelt tributes and memorable performances by Christian and Gospel music all-stars and special guests, including Scott Hamilton, Steven Curtis Chapman, Dr. Bobby Jones, TobyMac, Larnelle Harris, Jekalyn Carr, The Isaacs, Jason Crabb, Steve Green, Nashville Super Choir and many more.
GMA Honors will return next year on May 7, 2019. For more information, visit www.gospelmusichalloffame.org.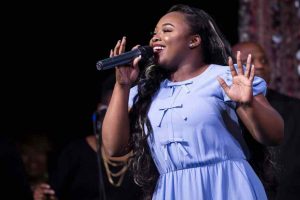 Event Highlights
"I don't believe God called us to be popular. He called us to be effective. Popularity is transient but when you stand on stage in front of people, whether it's 5,000 people or 50,000 people, the important thing is to be effective. Are your songs of praise causing people to praise God? Are your songs of salvation getting people saved? Are songs of revelation turning on a light inside people?" – Carman
"I cannot tell you how many times I have failed the Lord, but he has spared me and he's forgiven me and because of Him I know what it means to be restored from mindlessness. I know what it means to be healed from cancer. I know what it means to be rescued from the rubble of a disquieted childhood because I was. So if there is any credit or any glory or any hint of my wantonness for significance, I wish it be washed away in a flood of the glory of Christ." – Greg Nelson
"At my house every night, my family and I eat dinner around the table and we tell stories. Many times, I have asked 'Who is the dopest man you know?' Dopest means most inspiring. I can promise you this, from my 9 year old to my 19 year old to my wife and I, we all say Ryan Lampa." – TobyMac presenting Ryan Lampa