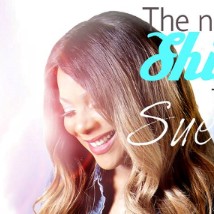 Since releasing her first single, "Shining" in September 2014, new Gospel Artist Sue Neil has covered much ground and she's excited about another successful year and New CD release in 2015.
Born and raised in London, Sue Neil's career began as a secular artist, but shifted, when her faith in God was being tested and her music and life was redeemed one night after a show in Portugal, Lisbon. "God said that if I continued to do what I was doing, I would die." I didn't know if it was literal or spiritual, and wasn't prepared to hang around to find out which it was."
A phenomenal singer and songwriter, Sue has written more than 300 songs and penned her latest single, "Shining".  Sue is also an author and Pastor of New Generation of Christ Church in London.  Sue Neil has also performed and shared "Shining" at several venues this year and looking forward to connecting with new followers.
"Every blessing coming down is because of you, I can see my breakthrough on the way. I know that your love is shining on me, no need to worry, your love will never fail, I know that your love is shining."