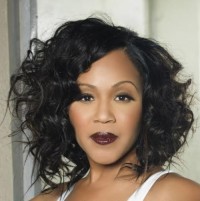 Entertainment One Music (eOne Music) garners a diverse slate of nominations for multiple artists at this year's upcoming GMA Dove Awards, with 9 nominations encompassing the Contemporary Gospel, Traditional Gospel, and Rap/Hip Hop categories, including 2 nominations in the major category of Gospel Artist of the Year.  Erica Campbell, Derek Minor, and Michelle Williams garner multiple Dove Award nominations with 2 nominations each for their hit projects, followed by repeat nominations for acclaimed artists Jonathan McReynolds, Ricky Dillard and William McDowell.
Phil Thornton, eOne Music's Vice President and General Manager of Urban Inspirational, says: "Congratulations to all of our nominees! It's an honor for the work of Derek, Erica, Michelle, Jonathan, Ricky and William to be recognized this year, as they continue to create hit music that incorporates such an incredible range of sounds and reaches such a wide range of fans around the world. Their performances continue to showcase the inspiring impact of gospel and inspirational music that remains always modern, with a fresh and timely message."
Award-winning gospel superstar Erica Campbell racks up 2 Dove Award nominations this year, in the categories of Gospel Artist of the Year, and Contemporary Gospel/Urban Song of the Year for her hit single "I Luh God (ft. Big Shizz)," off of her #1 hit solo album Help 2.0, a song that garnered worldwide buzz upon its release for the unique and new sound Campbell introduced to her repertoire.
Award-winning superstar Michelle Williams also continued to push the musical envelope with the hit release of her fourth solo album Journey To Freedom, garnering 2 Dove Award nominations this year for her album in the category of Contemporary Gospel/Urban Album of the Year, and for the #1 single "Say Yes (ft. Beyoncé and Kelly Rowland)" in the category of Contemporary Gospel/Urban Song of the Year.
Acclaimed inspirational hip hop artist Derek Minor made a splash this year with his latest album Empire, released to wide critical acclaim and making multiple hit Top 10 debuts on Billboard's Christian Albums, Billboard's Rap Albums, and Billboard's Independent Albums charts.  Garnering 2 Dove Award nominations, Derek Minor's album Empire is nominated in the category of Rap/Hip Hop Album of the Year and his single "Who You Know" is nominated for Rap/Hip Hop Song of the Year.
Acclaimed inspirational artist Jonathan McReynolds garners his third Dove Award nomination in his career with a nomination this year in the category of Gospel Artist of the Year.  The sought-after singer-songwriter has continued to grace stages, festivals, and award shows around the world since the release of his hit debut album, and will release his highly-anticipated sophomore album Life Music: Stage Two onSeptember 18, 2015.
Legendary choir master Ricky Dillard garners another Dove Award nomination this year, with a nomination in the category of Traditional Gospel Album of the Year for his #1 gospel album Amazing.    Following his nomination last year for the chart-topping single "Amazing," Dillard & New G's performance of "Amazing" has garnered a slew of awards, critical acclaim, and made history as the longest-running #1 song at Gospel radio this decade, spending over 6 months at #1.
World-renowned worship leader William McDowell continues to bring his beloved style of music to his new album.  Garnering a nomination in the category of Traditional Gospel Song of the Year for the single "Send The Rain," McDowell's worship anthem is the first single from his much-anticipated upcoming album.
The 46th Annual GMA Dove Awards will take place at Allen Arena in Nashville, TN on Tuesday, October 13, 2015 at 6:30 pm CST, with tickets on sale now, and air on the Trinity Broadcasting Network (TBN) on Sunday, October 18, 2015.