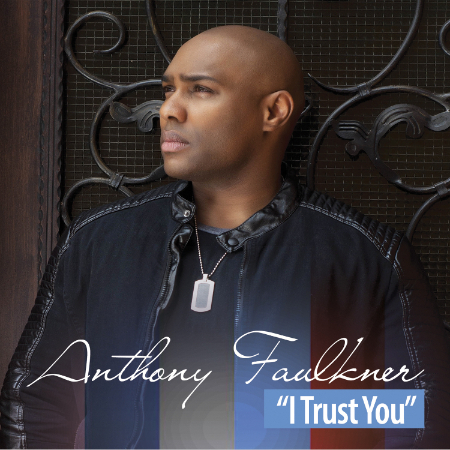 International Gospel Artist, Anthony Faulkner has truly been blessed to share his music and gift by way of countless National platforms and media around the world.
As an International Gospel artist, Anthony Faulkner has toured the world and ministered through song in Norway, Aarhus, Denmark, Stockholm, Sweden, Welling Borough, England, London England, and Ghana, Lagos, Abuja, Nigeria, Johannesburg, Uganda and Kenya, Africa and Durban, S. Africa.
Faulkner's musical career has been encouraged and influenced by many, including platinum-selling, R&B legend A'ngela Winbush, who influenced him, had a huge impact on his musical development and one who spoke greatness over him at a very young age in Los Angeles, CA.
"God used A'ngela Winbush to come in my life at a time I had no direction. If it were not for her, I probably would not be alive today! She is my Guardian Angel!" -Anthony Faulkner
A'ngela Winbush is truly Anthony's "Guardian Angel" and the musical genius, who also taught him how to sing, write and arrange music. Angela Winbush's musical influence helped to launch this anointed singer and songwriter, who has been embraced by radio, television and media outlets around the world.
In 2015, International Gospel Artist, Anthony Faulkner was featured on the CBN Network during an interview with Emmy Award Winner, Efrem Graham on the 700 Club and CBN News. Anthony also performed on TBN and graced the 2015 BET Awards' Red Carpet for interviews with several award winning artists and personalities.
On the radio scene, Faulkner's radio single, "I Trust You" has charted the Top 100 on the National Gospel Radio Charts in the US. Penned by Anthony Faulkner, "I Trust You" is a mid-tempo ballad, which speaks directly to God, as a melodic prayer of submission and honor.  Faulkner's powerful lyrics acknowledge God as a healer, provider, comforter and friend.
"I've been through it all and I've learned to trust in You, in spite of all the trials that come, I trust you." –Lyrics from "I Trust You"
Anthony Faulkner truly loves God and wants to encourage others to "Trust God" no matter how things may appear. He recently shared what inspired him to write the new single, "I am excited to have written this song while transitioning from Los Angeles to Houston, TX. I had to trust God for my new season!"
While receiving a lot of support and love from media in the US, International Gospel Artist, Anthony Faulkner is preparing for his 2015 South African Tourin Namibia, Africa in a few weeks.  Faulkner's tour includes producing award-winning acapella group VMSIX.  Anthony Faulkner's South African Tour will be followed by a US tour with more National media appearances.