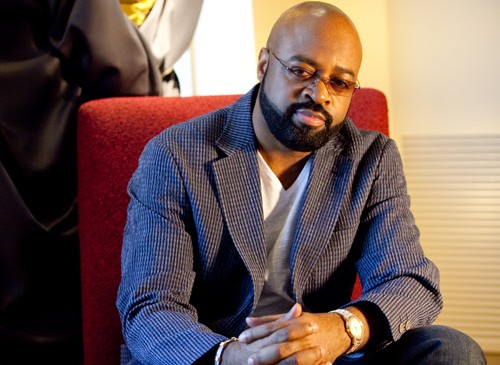 Gospel Recording Artist J Moss is BACK stronger than ever!  This weekend J Moss will be in Columbia, SC and Minneapolis, MN on the same day for two power packed shows. Yes, in the midst of tragedy, J Moss will continue to minister the gospel worldwide with an incredible testimony.
"It's hard to take losing everything that you own in a matter of minutes," said J Moss. On last Tuesday evening at approximately 4:30 PM, fire started in the basement of the Moss family suburban West Bloomfield home and quickly spread to each floor. Currently, the cause of the fire is believed to be due to electrical issues.
Fortunately, J Moss' wife and two sons had not arrived home from school at the time.  The following day after walking through the home and seeing the devastation, J Moss was just thankful that he was able to escape the fire without any injury.
"Many people just assumed that it was just maybe a kitchen fire in a couple of rooms, but no everything is gone. This is when the only thing you have is your faith and you see if you believe what you sing about," says Moss.  Many family, friends, and Moss supporters have been sending their love and prayer to the family.  "Everyone has been awesome," says Moss.
Please continue to keep the Moss family lifted in prayer.  Moss' new album, "Grown Folk Gospel," will be in stores and online November 25, 2014. Catch Moss this weekend at the events below:
Saturday, October 25, 2014
Columbia Metropolitan Convention Center
(Sponsored by: The Big DM 101 FM / Hot 139.9 FM / 93.9 FM)
1101 Lincoln St, Columbia, SC
Performance time: 11:30AM CST
Saturday, October 25, 2014
Shiloh Temple International Ministries
1201 W Broadway Ave, Minneapolis, MN 55411
Performance time: 7:30PM EST