The Instagram accounts of Stellar Gospel Music Award winning recording artists such as Bri (Briana Babineaux) and Ahjah Walls of The Walls Group have been hacked by a person or persons behind a scam promising to get those accounts verified with the coveted blue checkmark.
Bri's simply_bebe- account had over 545,000 followers – including celebrities such as Drake, Justin Bieber and other luminaries. She received what appeared to be a legitimate Instagram email suggesting that she was eligible to have her page verified. All, she had to do, was to sign into the account with her username and password. "It wasn't even a full minute and then, he took over my account and locked me out of it," she says.
In the case of Walls' account, she received a blue check mark error email and was asked to sign-in to her account to re-confirm it. When she did, her account was immediately taken over.
For the record, Instagram never sends correspondence inviting account holders to have their accounts verified and they do not solicit to have pre-existing verified accounts re-confirmed. A high ranking-staffer at Tyscot Records' (Bri's recording home) distribution partner is corresponding with executives at Facebook/Instagram with the hopes of retrieving Bri's original simply_bebe_ account and to have it restored.
"I want to warn other gospel artists to be on the look-out for this scam," Bri says. "It's devasting and this person is targeting people with a lot of followers."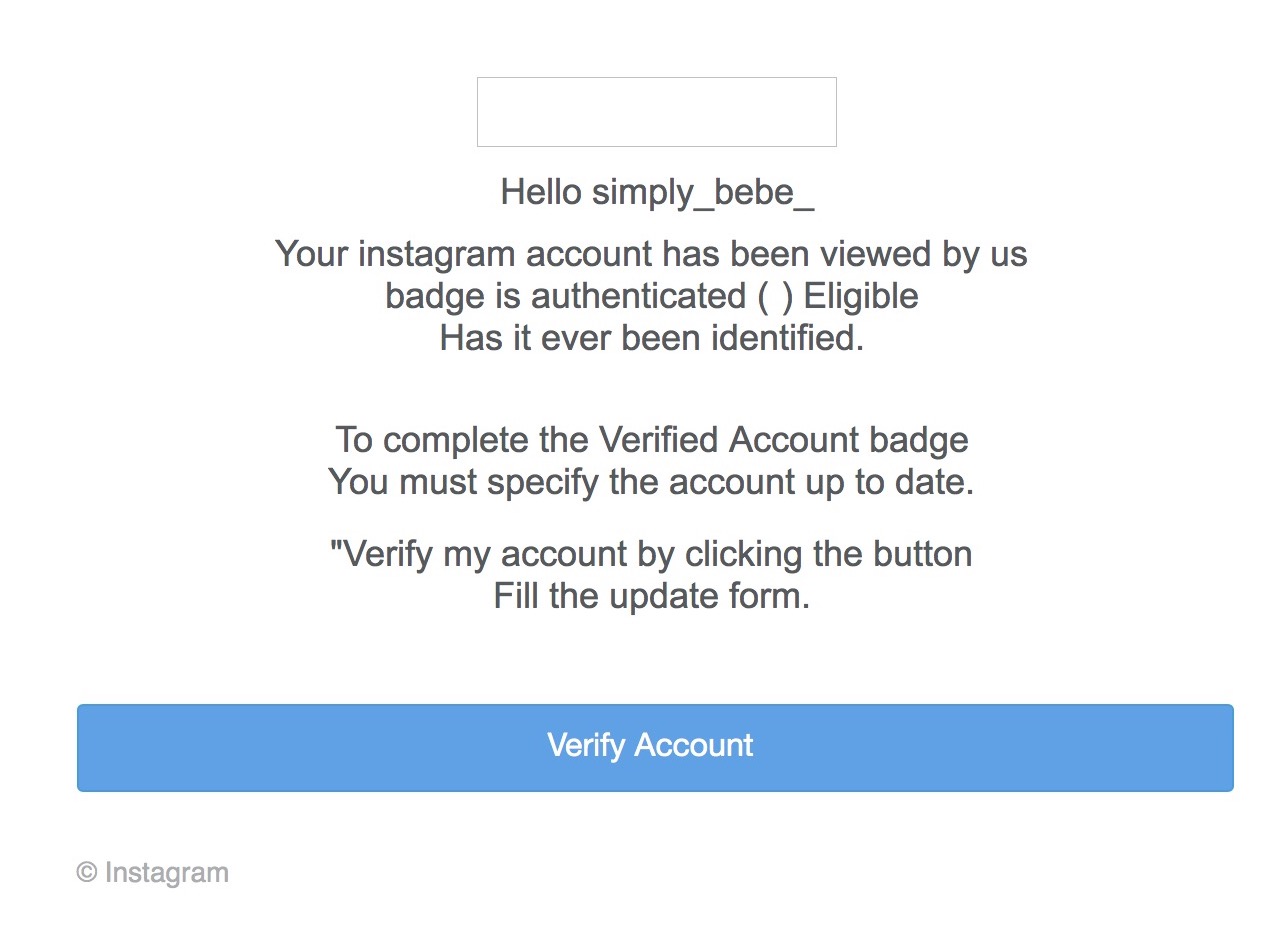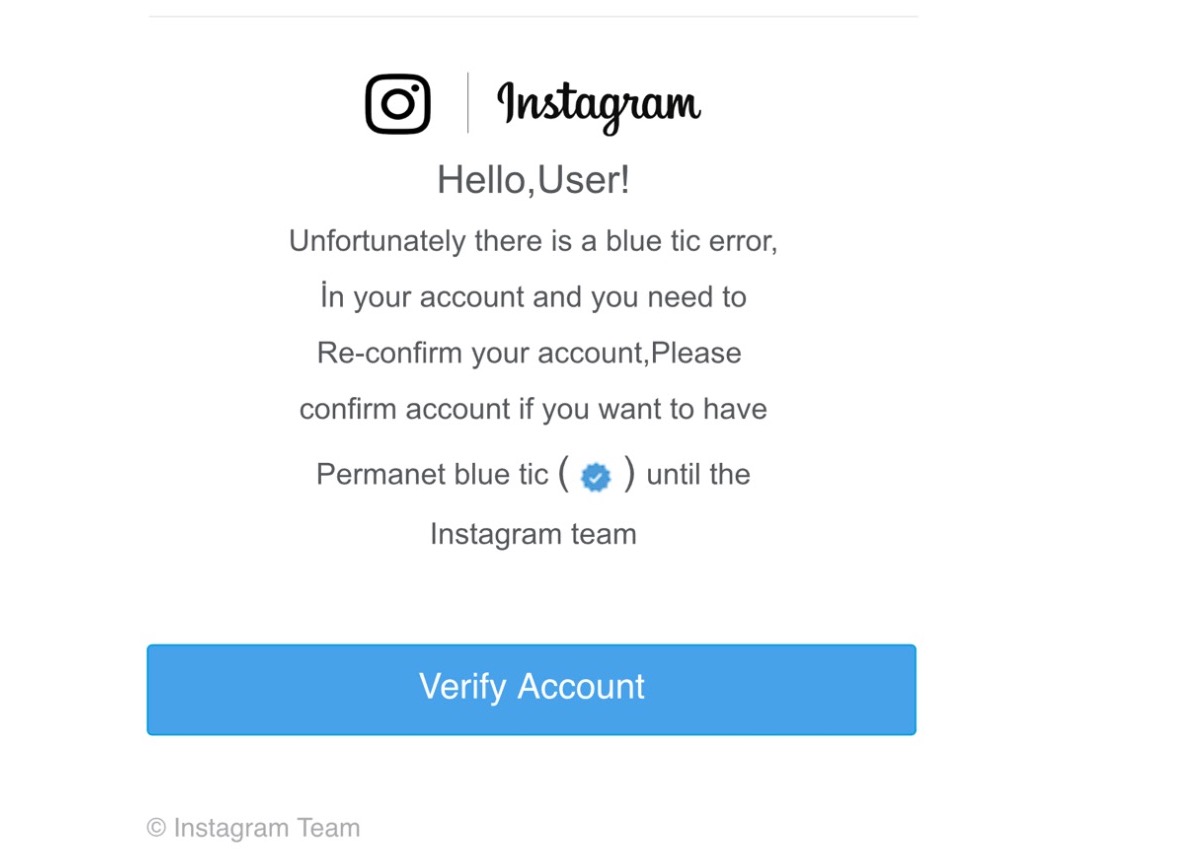 "This Instagram scam was tricky because it included the official Instagram logo and looked official," says Bill Carpenter, who manages PR for Tyscot Records. "If you just glance at the emails, you won't necessarily notice the red flags. However, upon closer examination, there were misspelled words or incorrect sentence structure in both emails. Those should always be a tip-off of a possible scam because most businesses do not send out official documents with spelling or grammar mistakes. It's possible but rare."