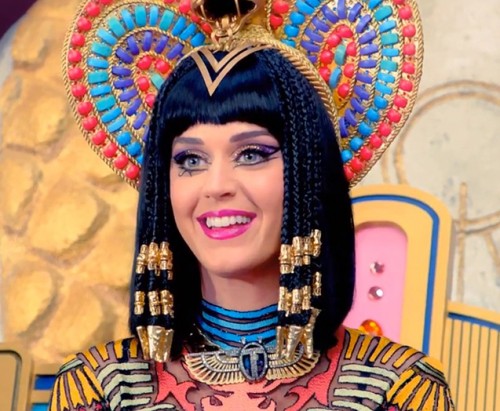 A group of Gospel Rappers, including Flame and Grammy award-winner Lecrae, are allegedly suing pop star Katy Perry over her chart-topping song, "Dark Horse". According to reports, the guys claim that the song is similar to Flame's "Joyful Noise", written in 2008, which features Lecrae, Emanuel Lambert and Chike Ojukwu.
They contend that "Dark Horse", released five years later, infringes copyright laws by reproducing material from "Joyful noise" without consent. "Specifically, defendants' unauthorized reproduction, distribution, and public performance of plaintiffs' musical composition constitute infringement of plaintiffs' exclusive rights in their copyright," the lawsuit states.
"The devoutly religious message of 'Joyful Noise' has been irreparably tarnished by its association with the witchcraft, paganism, black magic, and Illuminati imagery evoked by the same music in 'Dark Horse,'" the lawsuit continues.
"Indeed, the music video of 'Dark Horse' generated widespread accusations of blasphemy and an online petition signed by more than 60,000 demanding removal of an offensive religious image from the video." Flame, real name Marcus Gray, allegedly filed the suit after seeing a blog post on SoundsJustLike.com which compares his track to Perry's.