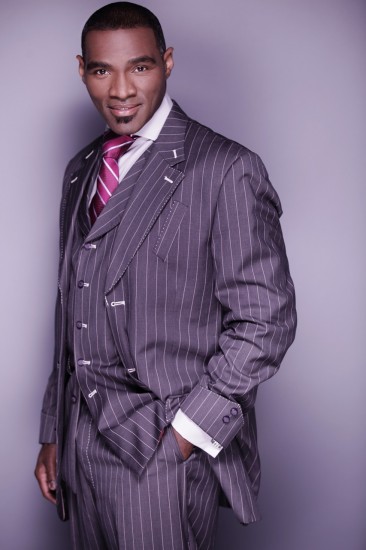 Gospel Music's new Leading Man, Earnest Pugh, has placed four songs on the Billboard Hot Gospel Songs chart over the last two years, including his #1 2009 breakthrough smash, "Rain On Us."  Now, Pugh is poised to take the top slot again as his current radio hit "I Need Your Glory" climbs to #2 on next week's Billboard Hot Gospel Songs chart.
The warm ballad full of lush backing vocals and Pugh's signature five-octave wails is earning praise throughout the music world. New York Time scribe Jon Carmanica wrote: "Pugh sounds as if he's delivering a closing argument, and if he's winning the case."
Pugh's latest CD, Earnestly Yours (Black Smoke Music Worldwide/EPM), recently debuted at #1 on Billboard's Top Gospel Albums chart for two weeks. "Pugh shows off all he has learned on his fourth release," writes Virginia –Pilot pop music critic DeAnne M. Bradley. With traditional worship music at its core, the 12-track project is saturated with triumphant choir tunes and reflective ballads." Carmanica adds, "Pugh has soaked in the best elements of the last couple of decades of gospel innovation for a sound that's practiced but not stern."
A Memphis native (now living in the Washington, D.C. area) who was mentored by the late gospel great O'Landa Draper (who's choir The Associates backed Billy Joel on his "River of Dreams" video in 1993), Pugh released his first solo CD in 2006 and showed off his five-octave vocals on the radio hit "Wrapped Up, Tied Up, Tangled Up." After years of making respectable forays into gospel, Pugh finally hit it big in 2009 with "Rain On Us." Visit www.earnestpugh.com or www.mrkerrydouglas.com for more information on this exciting artist.