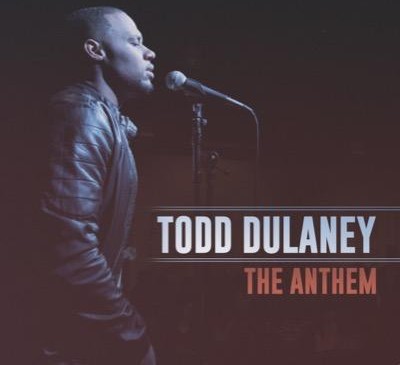 On Monday May 18th, Entertainment One Music artist and songwriter Todd Dulaney will be releasing his latest track, "The Anthem" to radio, as well as launching an accompanying music video and iTunes pre-order for the song.  Covering the Planetshakers' song, Dulaney's rendition of "The Anthem" will be his first single in anticipation of his upcoming second album, marking his debut release since signing with eOne Music and their eOne Worship division.  After having worked with award-winning Gospel artists like Vanessa Bell Armstrong, Fred Hammond, Donnie McClurkin, Michelle Williams and many others, the Stellar Award-nominated artist continues to deliver an exciting new adventure with his latest record.
Recorded live, Todd Dulaney's performance moves the crowd in a musical declaration of praise on "The Anthem."  What starts out slow and uplifting rises to become strong and powerful in a song that is meant to bring faith to the forefront in not only the heart, but in a person's whole being.  "The Anthem" takes listeners on a journey in celebration and sharing the belief with lyrics such as "seated in majesty, You are the risen King, our God is risen, He is alive."
Todd tells uGospel.com, "THE ANTHEM is a song whose message is timeless and will never get old. It talks about how Christ has given us victory. Many churches already worship to the song, so I'm privileged to be able to share the song in my own special way."
Recorded in Naperville, IL, Todd Dulaney's first live album recording was an unforgettable worship experience for the Chicago-area native, with Dulaney saying, "I believe God was pleased with the recording and He showed us by visiting and staying with us the whole evening."
Dulaney will next take the stage with Chicago-area dates at the Chicago Gospel Fest on May 30th and the Freedom Conference in Forest Park, IL on June 20th, as well as New Jersey on June 13th and additional dates this summer in Maryland, North Carolina and Florida.