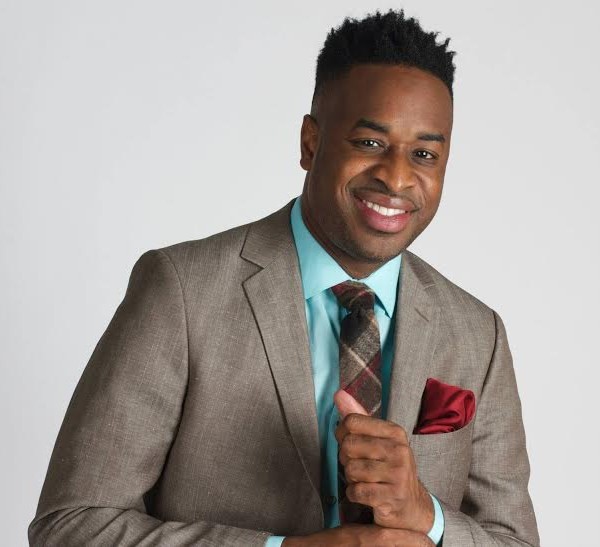 Conductor, pianist, producer and recording artist Damien L. Sneed presents The 2ndAnnual Levites' Gathering on Thursday, June 10 through Saturday, June 13 at The Greater Mt. Calvary Holy Church, where Archbishop Alfred A. Owens, Jr. is Senior Pastor.  Greater Mt. Calvary Holy Church is located at 610 Rhode Island Avenue, NE in Washington, DC.
The conference is a forum for music ministers, musicians, psalmists, praise and worship leaders, sound engineers, gospel music industry leaders and more. This season's theme is "Possessing the Issachar Anointing" and will feature international guest speakers Bishop Jason Nelson, Bishop Iona Locke, Pastor Kim Burrell, Pastor Juandolyn Stokes and Pastor John Paul McGee. Musical artists include GRAMMY®-nominated recording artists Kierra Sheard, Charles Butler & Trinity, Tekesha Russell and San Franklin Jackson. Other presenters include college professor Latonya Wrenn, and the gospel music industry executives PJ Morgan and Cynthia Ellis.
"The inaugural conference in Detroit was a huge success," says Sneed. "From that conference we discovered that we would need to move the conference to the East Coast to make sure the message and call for musicians, gospel music industry leaders, liturgical dancers and their ministry gifts could be echoed in a different region. And why not, Washington, DC, it's my old stomping grounds where I studied as an undergraduate student at Howard University. So several months ago, while seeking wisdom, I spoke with Archbishop Alfred A. Owens, Jr. and asked him where he would recommend I hold the next conference, and he suggested that I host it at my old church home during my college days, The Greater Mt. Calvary Holy Church."
Sneed believes that "Possessing the Issachar Anointing" speaks to the ever-present dilemma that ministries and ministers find themselves in by trying to appropriately function in a changing world and society, yet remaining relevant while staying true to the call of God without compromise.
As a recognized leader in Gospel and Christian music, The Levites' Gathering is an extension of his ministry and educational pursuits. Sneed is an adjunct professor at the Clive Davis Institute of Recorded Music at New York University's Tisch School of the Artists and a Professor at Nyack's Christian College in New York City. He is a graduate of John S. Davidson Fine Arts School in Augusta, and he has studied at some of the finest conservatories and universities, including Howard University, where he earned a Bachelor of Music—Piano Performance; the Peabody Conservatory of Johns Hopkins University; New York University, where he earned a Master of Music in Music Technology: Scoring for Film and Multimedia; and the Manhattan School of Music. In 2010, he was presented with an Honorary Doctorate of Sacred Music from the Christian Bible Institute and Seminary.
For a full schedule and more information, please visit: www.thelevitesgathering.com. Registration is free and there will be a special Academy of the Levites presented daily each morning.