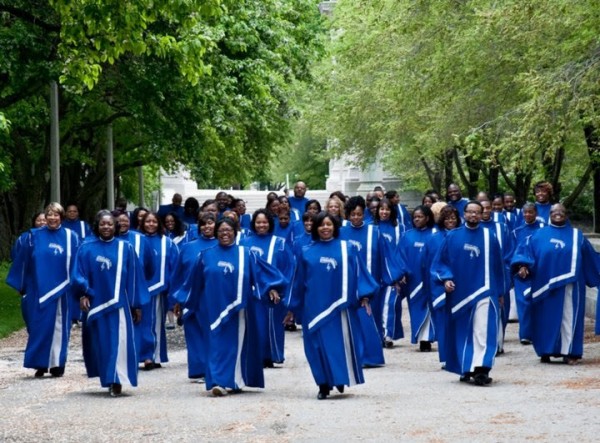 Chicago Mass Choir has been known for recording and singing songs of promise, hope and the power of God.  This message is strongly heard on their powerful hit song, "Jesus Promised", from the Project Praise-Live in Atlanta release.
"Jesus Promised" is just one of many Chicago Mass Choir songs which has encouraged others to not worry about their trials, but to believe and declare the promise of God.
Chicago Mass Choir embraces every opportunity they have to remind God's people of His promises through their music and personal testimonies.
On Saturday, November 8th, Chicago Mass Choir will sing of God's promises and celebrate and salute Breast Cancer Survivors during a Benefit Concert in Sandusky, OH.
Chicago Mass Choir will join New Jerusalem Missionary Baptist Church for the Benefit Concert, "An Evening of Glitz, Glamour and Gospel" at the Church of the Nazarene, 1617 Milan Rd., Sandusky, OH.  The doors open at 4:30pm and concert begins at 5:30pm.
Chicago Mass Choir Presents "XV"-Live CD/DVD is available in stores and online.