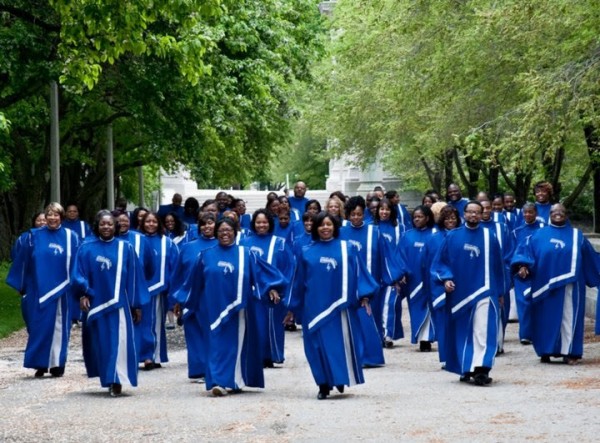 In just two weeks, the legendary Chicago Mass Choir will be recognized as one of the 2014 GMA Dove Award Nominees.
It's an exciting time for Chicago Mass Choir as they celebrate their recent GMA Dove Award nomination. This award winning choir's latest radio single, "Glory and Honor" has earned them a GMA Dove Award nomination in the Traditional Gospel Song of the Year category.
Written by, Percy Gray, Jr. and Greg Booth, "Glory and Honor" is from their latest project, "Chicago Mass Choir Presents "XV"-Live CD/DVD" and continues to receive major support from radio and listeners.
The 45th Annual GMA Dove Awards is scheduled to take place, Tuesday, October 7, 2014 at Lipscomb University's Allen Arena in Nashville, TN at 6:30pm.
The GMA Dove Awards is Gospel music's biggest night of the year, featuring top artists from the many different genres of Gospel and Christian music.
Leading up to the 45th Annual GMA Dove Awards, be sure to catch Chicago Mass Choir live in concert in the following areas:
Saturday, September 27th: Live concert at Shiloh Temple International Ministries. 1201 W Broadway Ave, Minneapolis, MN at 7pm.
Saturday October 4th:  Live concert at Catch the Fire Venue, 272 Attwell Dr., Toronto, Canada-7pm. For more info & tickets, call 647-201-4397.