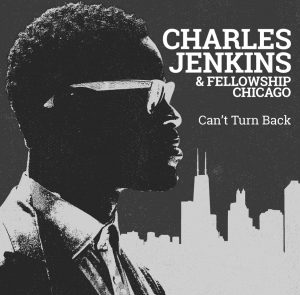 Over the last six years, Charles Jenkins and Fellowship Chicago have become one of the most exciting and dependable hitmakers on the gospel music scene with a string of Billboard No. 1 gospel radio smashes such as "Awesome", "War" and the recent chart-topper, "Grace."
Now, they are back with the second radio single, "Can't Turn Back," from their forthcoming third album, "Keep the Faith" (Inspired People/Empire). It debuts at No. 30 on this week's Billboard Gospel Airplay chart. The joyous affirmation features a rollicking Boogie Woogie bass line that is punctuated by Dixieland styled horn lines and a powerful vocal performance from Jenkins.
"The song is a tribute to the foundation of gospel and soul music," Jenkins says. "You've gotta feel gospel, and I hope people feel this one like I feel it although it's up-tempo. It's a gritty, gutsy anthem with a dose of Cab Calloway, a dose of Ray Charles, and a whole lot of Sunday morning church music. Something or someone will always try to take you backwards, and God didn't wake you up for that. The song is a personal affirmation, as you are encouraging yourself with God on your side your future is bright, and You Can't Turn Back! I can't wait to hear churches and groups singing it everywhere.
For two decades, Jenkins has been the pastor of the 8,000-member Fellowship Chicago church that was founded by the Rev. Clay Evans (also a best-selling recording artist) as the Fellowship Missionary Baptist Church in 1950. He burst onto the national landscape when he and Fellowship Chicago released the song "Awesome" in 2012. It topped Billboard Magazine's Hot Gospel Songs chart for 22 weeks and it has accumulated over 100 million streams. They have become radio mainstays with other chart hits such as "Just to Know Him," "Winning" and "I Will Live."