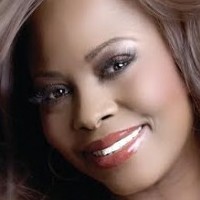 Worship leader BRIDGETT KERN has a statement for the world to hear – "There Is NO ONE GREATER!"  Bridgett is making this statement via her all new worship project NO ONE GREATER releasing via Dream Label Group / Capitol Christian Distribution on August 7.
NO ONE GREATER features the poignant praise songs of this singer and pastor who has an incredible call and dedication of ministry on her life and a deep passion of purpose to set atmospheres for worship.
"This album was birthed to bring the heart-felt sound of worship to the world," Bridgett shares.  "From the energy filled praise anthem 'He Shall Reign', to the proclaiming worship ballad 'Jesus Our King', every song has the ability to take you to a special place in worship."
Bridgett released the high-energy single "He Shall Reign" to Gospel and Christian Radio in 2014 with the single hitting #1 on the CRW Indie Christian Radio Charts.
NO ONE GREATER features Worship and Contemporary Christian songwriters BJ Putnam and Freddy Rodriguez along with noted musicians Henry Seeley (Planet Shakers) on guitar and Aaron Spears on drums.
NO ONE GREATER Track List
He Shall Reign
No One Greater
Never Leave Me Alone
Filled
Heaven Come Down
I Will Exalt
In You
We Worship You (ft B.J. Putnam)
Place of Healing
Jesus Our King
Not Going Back