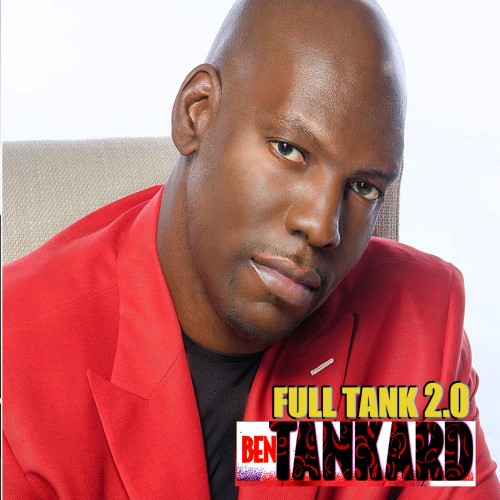 He is an aircraft pilot, former NBA basketball player, motivational speaker, pastor, and record company CEO.  Ben Tankard is also considered the Godfather of GospelJazz as well as one the most influential talents of our time.  In addition to these achievements, he is an international TV star with the top family Reality TV show on Bravo/NBC: THICKER THAN WATER: THE TANKARDS with a record setting 26 Million viewers for seasons 1 and 2!   This makes THICKER THAN WATER: THE TANKARDS the most watched reality show in the world that is centered around an African American family.
Ben's newest instrumental CD release FULL TANK 2.0 is simply "part two" to his 2012 Grammy/Dove/Stellar nominated smash hit, "Full Tank" and showcases collaborations with special guest Grammy winners, Shirley Murdock – "I'LL TAKE YOU THERE" (Staples re-make), and Kirk Whalum on "REACH OUT AND TOUCH SOMEBODY'S HAND" (Diana Ross re-make).
Ben Tankard shares this statement:  "With all of the unrest in our country I want to do my part in spreading HOPE and LOVE!  This is my way of encouraging everyone to simply 'Reach Out and Touch Somebody's Hand'.  In doing so, I believe we can accomplish the lyrics of this song and 'Make This world a Better Place'.  I have gathered some images that will make us pray, laugh, and cry as we reflect historic moments in our distant and most recent past. Music is a universal language, so prayerfully my instrumental backdrop of this classic song, along with some help from my melodic brother Kirk Whalum on sax, will strike a chord in the hearts of Americans and we can love and respect each other despite our differences."
Featured All-star jazz musicians on the FULL TANK 2.0 project include: Paul Jackson, Jr., Michael Manson, and Nicholas Cole. Along with his stunning originals, Ben also has a dynamic arrangement of Hezekiah Walker's hit song "Every Praise".  Songs from the FULL TANK collection have been soaring the top of the Billboard Jazz charts for an astounding three years.
FULL TANK 2.0 is produced and distributed by his own BENJamin' Universal Music and Central South Distributors and available online and in stores everywhere.