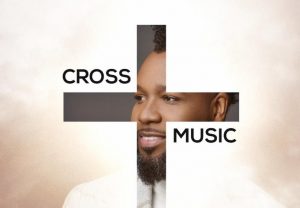 VaShawn Mitchell celebrates 20 exceptional years in music as an unparalleled talent, music influencer and gifted singer and songwriter. Commemorating the milestone, Mitchell plans an unconventional launch of 20 new songs over the upcoming months.
In an industry where longevity is rare, Mitchell continues to stand out. His work as a writer, producer and recording artist over the last two decades has solidified him as the voice for this generation of worshippers.
The first offering is Cross Music, an EP of five all new songs that releases on 
March 16
. Emblematic of the coming Easter season, Cross Music is a celebration of Christ's work on the cross that offers a deeper connection to the resurrection and sacrifice for believers to carry with them throughout the year.
While bold in its fresh approach to the subject of "the Cross," Mitchell skillfully keeps familiar expressions throughout the project that will anchor new and seasoned listeners in their celebration of the Easter message. The impressive lead single is a powerful ballad entitled "You Took The Nails" which matches the gravity and profoundness of the holiday. Equal parts exploration and celebration, this special set of songs, not only reminds listeners of His work at Calvary through a variety of styles and sounds but affirms Mitchell's growth in musical styles.
VaShawn will release "He Got Up," to Gospel radio this week which features gospel music legend Dorinda Clark Cole. Recalling Mitchell's early days, the song has a vintage choir sound that long-standing VaShawn Mitchell fans will recognize and enjoy.
Collaborating with four top gospel platforms, VaShawn will share a brand new song from Cross Music every day next week. Premiere week begins 
Monday, March 12
.
Mitchell will follow Cross Music with another 5-song EP this summer and will cap off the 20 / 20 experience with a full album in early 2019.
Cross Music will be available at all digital music retailers on 
Friday, March 16
.