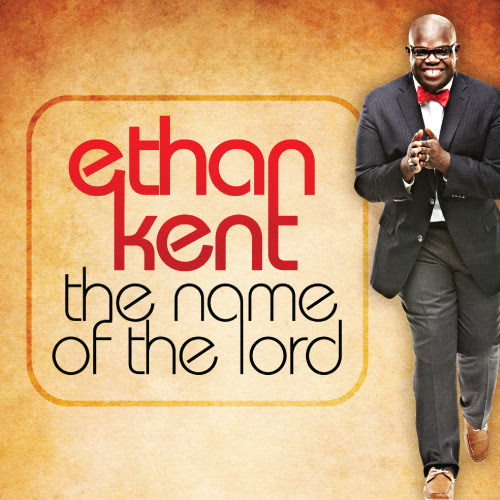 Stemming off the success of his debut radio single "My Hope Is In Glory" and a follow-up worship ballad "Bring Us To Our Knees", Ethan Kent is releasing a new summer groove to radio "The Name Of The Lord".  Ethan's WORK IN PROGRESS debut CD was released earlier this year to eager fans and an equally eager music industry who has given the rising new artist many praises for his debut CD that is musically diverse, skillfully executed and is a refreshing innovative twist to contemporary gospel music.
"The Name of The Lord" is Ethan's pulsating ode to the power of faith.  The track is propelled by a steady governing groove, crisp horns and Ethan's vibrant vocals.  Ethan also included a thunderous ensemble of backing vocals to his new summer anthem and made the lyric video available on YouTube.
For his WORK IN PROGRESS release, Ethan has received three Gospel Blue Mic Award nominations for Male Vocalist of The Year, Single of the Year (My Hope Is In Glory)and Urban Artist of the Year.  The Gospel Blue M.I.C. Achievement Awards (GBMAA) acknowledge, promote, and honor the achievements of Independent Artists in the Gospel Music Sector for Ministry, Industry, and Creativity. It is presented by Brothaonline.com/ Nebo Media Group and partnered with the Independent Gospel Artists Alliance and will be handed out on Friday, July 11 at Mt. Lebanon Baptist Church in Chesapeake, VA.