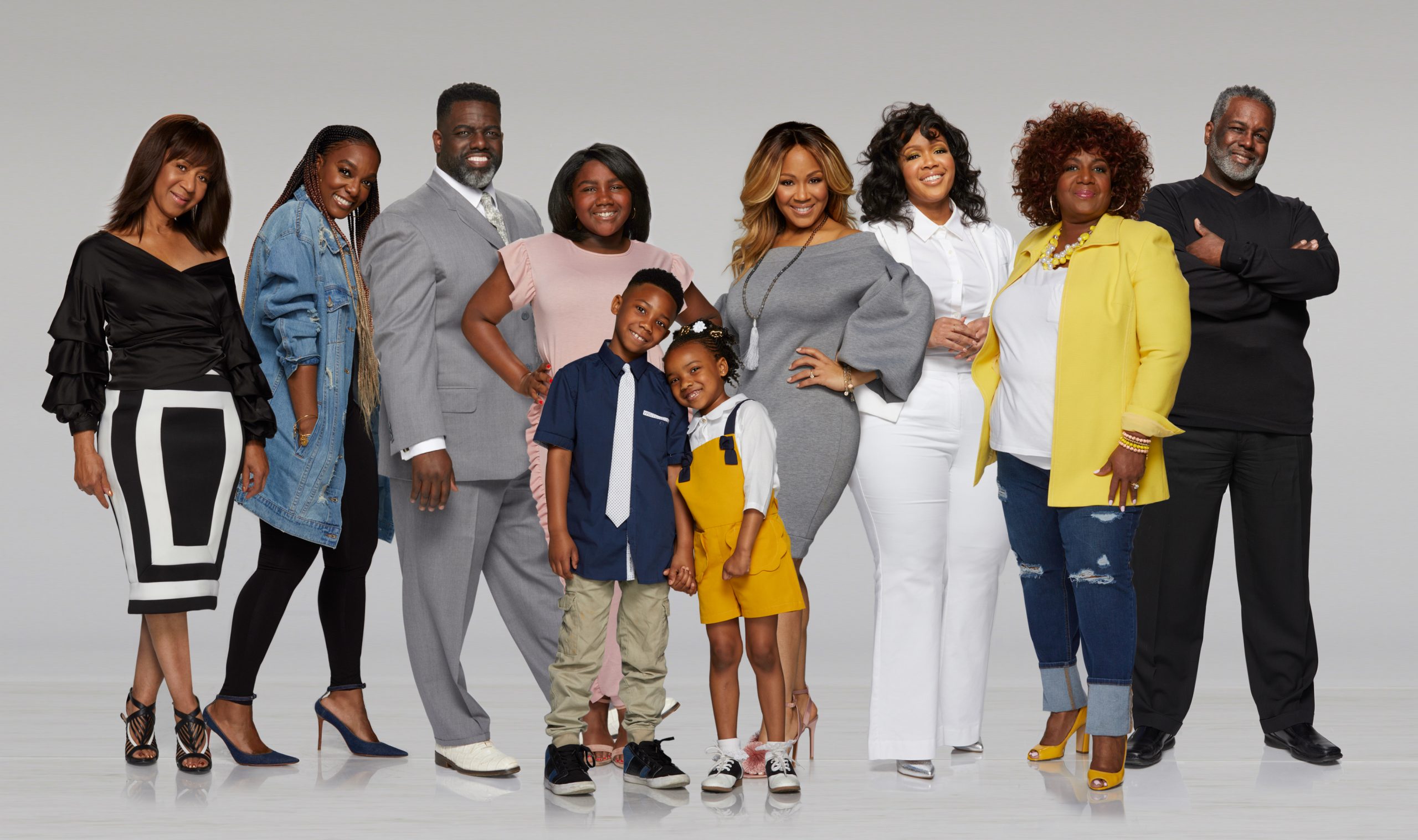 Erica feels disconnected to Warryn following the Stellar Awards trip….can the two lovebirds get back to happy? Later she flies to Dallas to do her radio show, Get Up, Mornings! with Erica Campbell," where she goes a little too far when she teases co-star Griff about his love life on-air.  Erica also finds herself questioning the higher-ups at the radio station about how they book their guests.  After getting advice from MC Lyte, Joi decides to leave Warryn's label, My Block, regardless of the consequences. Warryn discovers his newest band to add to his label… his three kids! Erica isn't so sure, but Warryn is convinced that after they practice some more she'll come around. Goo finds out that there is a major clothing distributor looking to back her own personal clothing line.
ABOUT WE'RE THE CAMPBELLS
The nine-episode docu-series gives viewers an intimate glimpse into the lives of Gospel entertainment power couple Warryn and Erica Campbell, as they tackle the everyday struggles that come with balancing family and work, nurturing their marriage, building their individual careers, and fostering their faith; all while raising their three childrenWarryn, Zaya and teenager Krista.
WE'RE THE CAMPBELLS 
is produced for 
TV One 
by 
Entertainment One 
(eOne). Executive Producers are 
Tara Long
, 
Mark Herwick
, 
Kim McCoy
, 
Warryn Campbell 
and 
Erica Campbell
; Co- Executive Producer is 
Narvin Russaw
. For TVOne, 
Tia Smith 
is the Executive in charge and Sr. Director of Original Programming & Production; 
Donyell Kennedy McCollough 
is Sr. Director of Talent, and 
Robyn Greene Arrington 
is Interim Head of Original Programming and
Production.