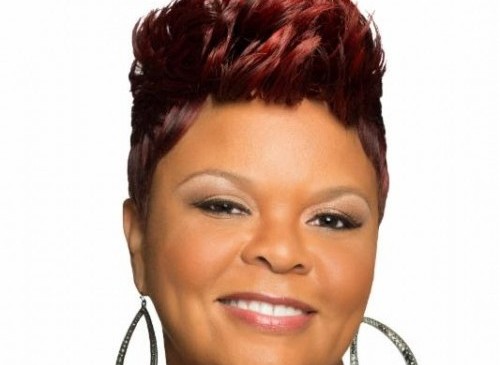 Grammy Award® Nominee Tamela Mann is the first Gospel lead artist in Billboard Gospel Radio chart history to score three consecutive No. 1's from an album. Her current single, "This Place," is the third song to ascend to No. 1 from her Tillymann Entertainment CD, Best Days.
The historic Gospel radio chart honor follows the album's previous No. 1 chart toppers, "Take Me To The King," Best Days' lead single, written by Gospel icon Kirk Franklin, which is RIAA certified gold and approaching platinum, and fan favorite and second single, "I Can Only Imagine." Best Days bowed at the top of numerous Billboard album sales charts in August 2012, including Billboard's Gospel album sales chart, and is RIAA certified gold with more than 500,000 copies sold.
"What an incredible blessing. So many radio stations and fans have been a part of this journey. I'm so grateful and thankful to them all," said Tamela. "This is truly an honor, and a wonderful gift to receive on my birthday!"
Following the 24-week run at No. 1 by "Take Me To The King," on the Gospel radio chart, "I Can Only Imagine" crested the chart for 13 weeks. Shortly thereafter, "This Place" was released, and landed at the apex this week. Tamela's streak of three consecutive Billboard Gospel radio No. 1's is the most by a lead artist in the history of this chart. Katy Perry and Michael Jackson hold a similar record-breaking chart honor – they each sent five consecutive singles to No. 1 on the Billboard Hot 100 chart.
Commented husband and manager David Mann, "I am so proud of Tamela and her accomplishments. The continued recognition for this project is truly a gift from God and the fans. I would like to thank Gospel and Urban AC radio for being the backbone of this success. I would also like to personally thank our team – Tillymann Entertainment Group, IGA Talent Management, Central South Distribution, TKO, and the Wright Group, for helping us achieve this historic goal."