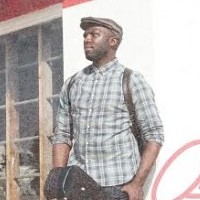 Soulful singer-songwriter, Freewill, gives listeners moments of nostalgia with his new EP entitled, "One Choice." Produced by himself and Steller Nominated producer Jeshua "TedyP" Williams of 'The Good Guys', the 6 song EP takes listeners on a journey to the good old days with its mid-90's neo soul sound.
As the newest addition to SeaQ Management, (the company that brought you Uncle Reece and Jor'Dan Armstrong) Freewill brings a different feel to Urban Gospel. His sound can be described as an urban balance of Christian Contemporary and Vintage Soul with sprinkles of Jazz, Funk, and Hip Hop. Key tracks to look out for on the EP is his lead single "Real" and fan favorite, "Amazed".
"With this project, I want people to know that One Choice is an expression and belief I desire to live by, which is living a life that points solely to Jesus." Says Freewill
Pre-orders of "One Choice" will be available on all digital download sites starting August 1, 2015, for a discounted rate of $4.99. Upon pre-order, two songs will be released until the full EP is officially released on August 7th, 2015.
Track List:
One Choice Intro – Freewill & V. Harris
Unconditional – Freewill
Real – Freewill
Not Enough (Interlude) – Freewill & Iz
Not Enough – Freewill
Amazed – Freewill