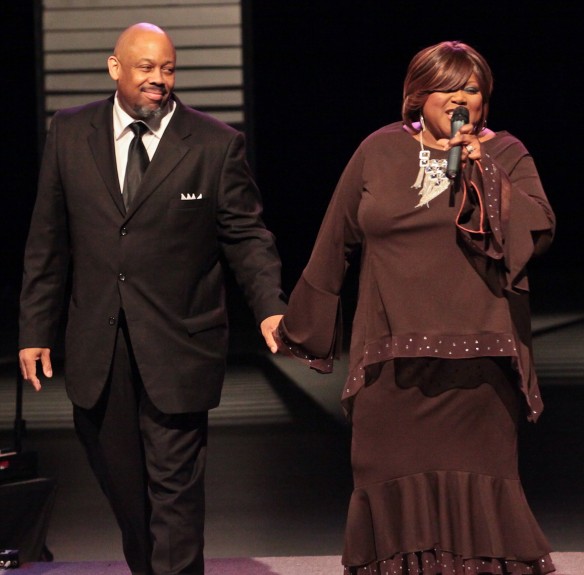 Shirley Murdock and her husband Dale DeGroat of 23 years have always had a special connection when it came to songwriting.  For 24 years, this phenomenal team has composed many songs for Shirley's previous projects. Their unique bond is indescribable but they also understand how important it is to connect with other great writers to help expand the kingdom.
For Murdock's upcoming project, The Journey, they reached out to additional writers to help make the project even more amazing.  Murdock expressed why she felt it was so important to expand on this project.
"My husband is my writing partner and we pray to stay open to what the Lord wants to say to his people. We know we're not the only ones anointed to write songs!" she said, "We have three of our songs on the new project; two of the songs are from my previous project and one new song. Two of the songs are very effective in my "live" ministry. The additional nine songs were written by some wonderful writers."
In selecting the tracks for her album, it was important to Shirley that all songs reflected a similar message: "We believe that the ministry is in the lyrics and in the words we speak…they are spirit and they are life!"
Very soon, fans will experience Shirley and Dale's awesome writing style along with the New Songs including: Upward Way, He is the Rock, Lord You Reign, Lovin Me, He is God, Someday and more.
The Journey live CD and DVD will be available October 18, 2011.